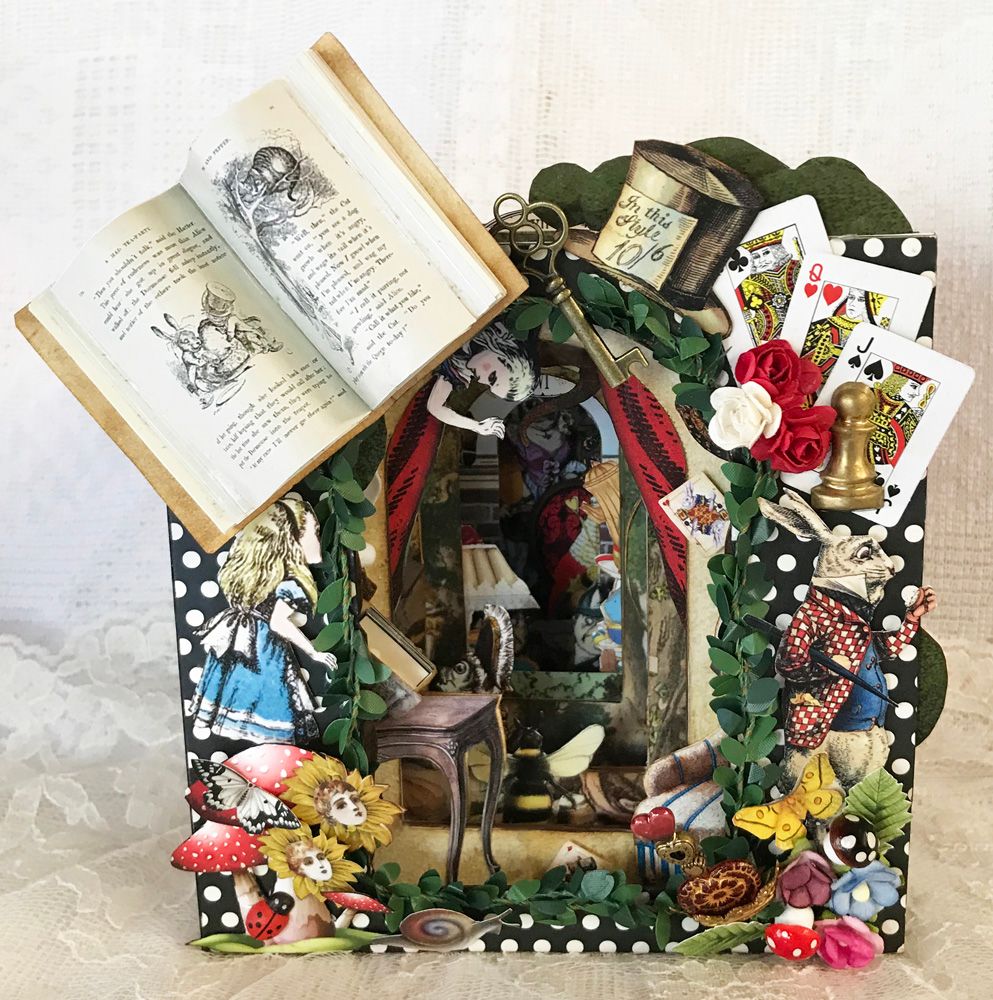 This is the second in a series of tunnel book video tutorials with this one focusing on Alice in Wonderland. For this project, I created a large new digital image set titled "Strange People" which includes images from my other Strange People collage sheets plus a ton more. You can see some of them framed as pictures on the wall below, I thought they fit right in with the story's strange and whimsical characters.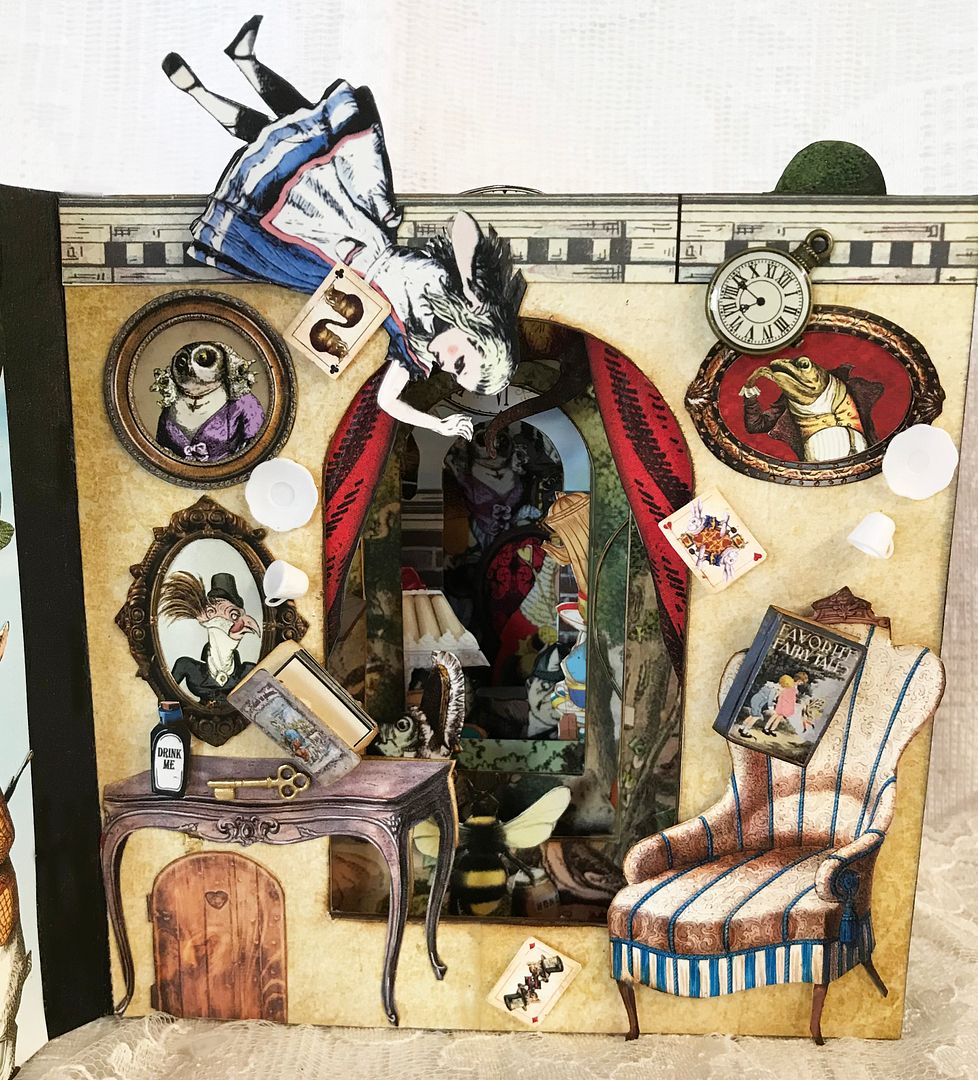 If you aren't familiar with tunnel books, they are made by connecting a series of pages with the first page having the largest hole and each subsequent page having a smaller hole than the one before, giving the book a tunnel effect. Adding to the tunnel effect are the images on each page that slightly protrude into the openings. The way I designed this book, the tunnel effect works no matter which direction you look (from the front to the back of from the back to the front).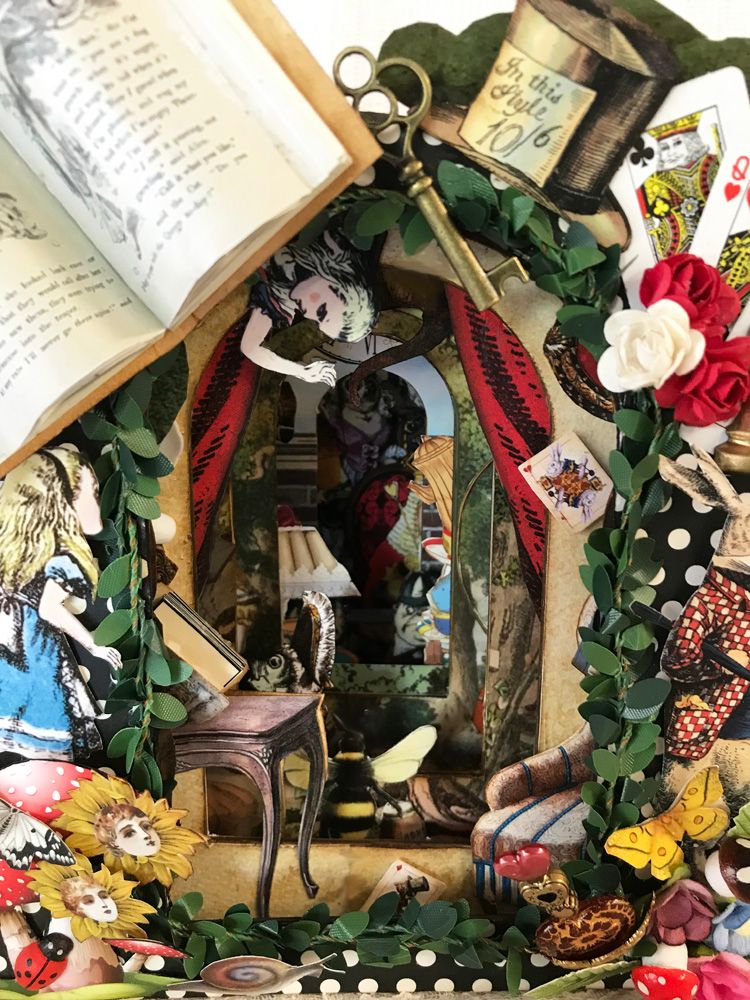 I constructed the book using a 6x6 ArchTunnel Book that contains 6 pages which gave me lots of surfaces to embellish.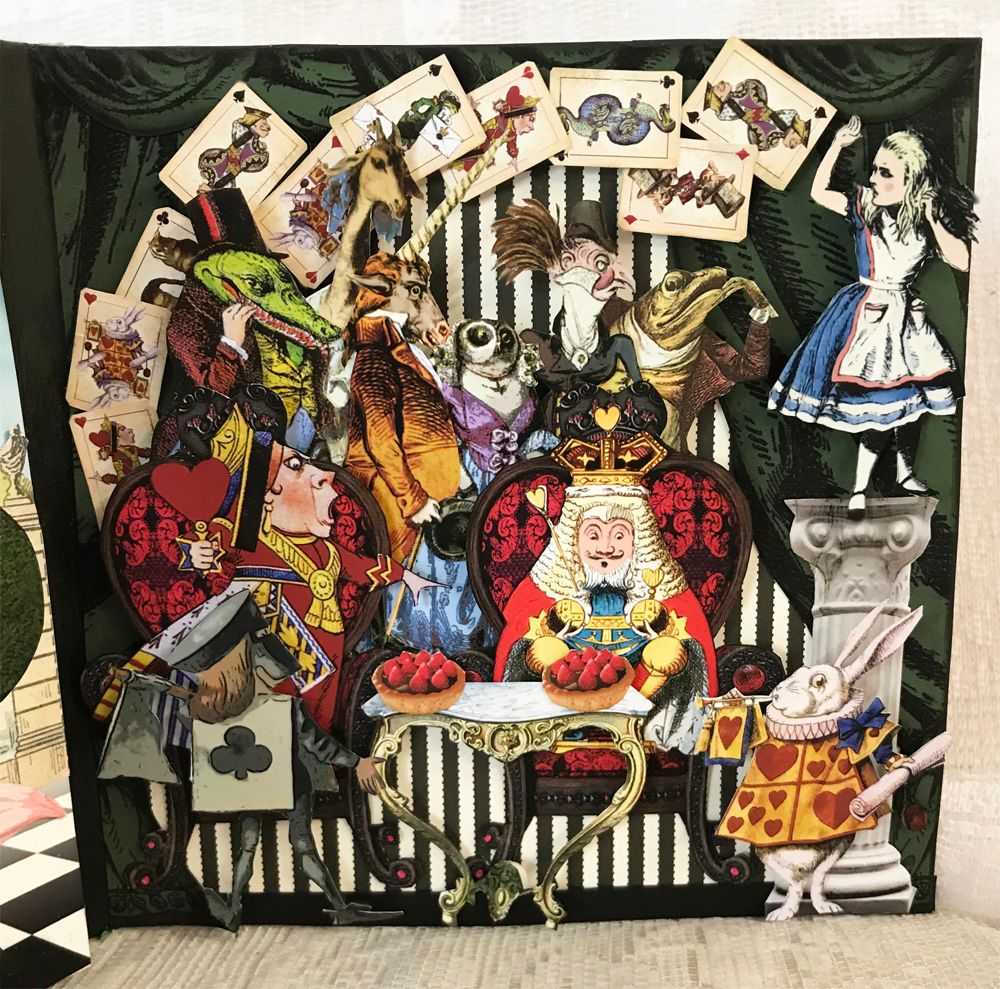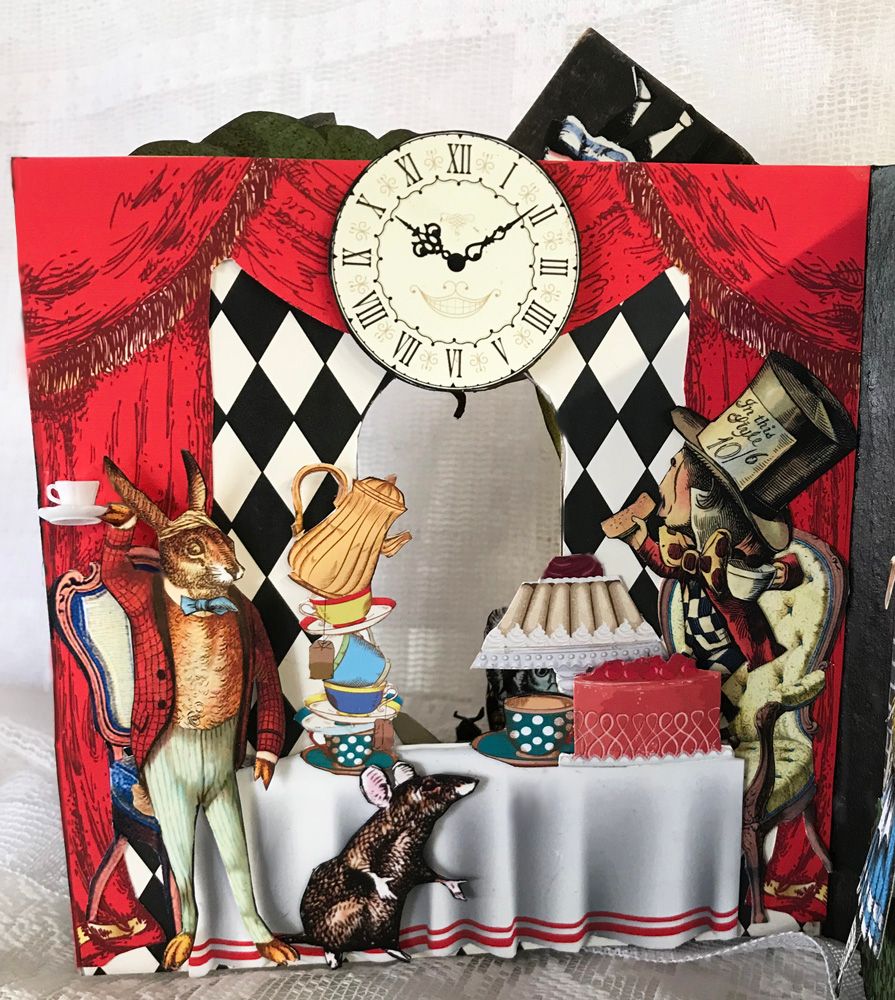 This is an image-intensive project wherein I used lots of collage sheets and digital image sets.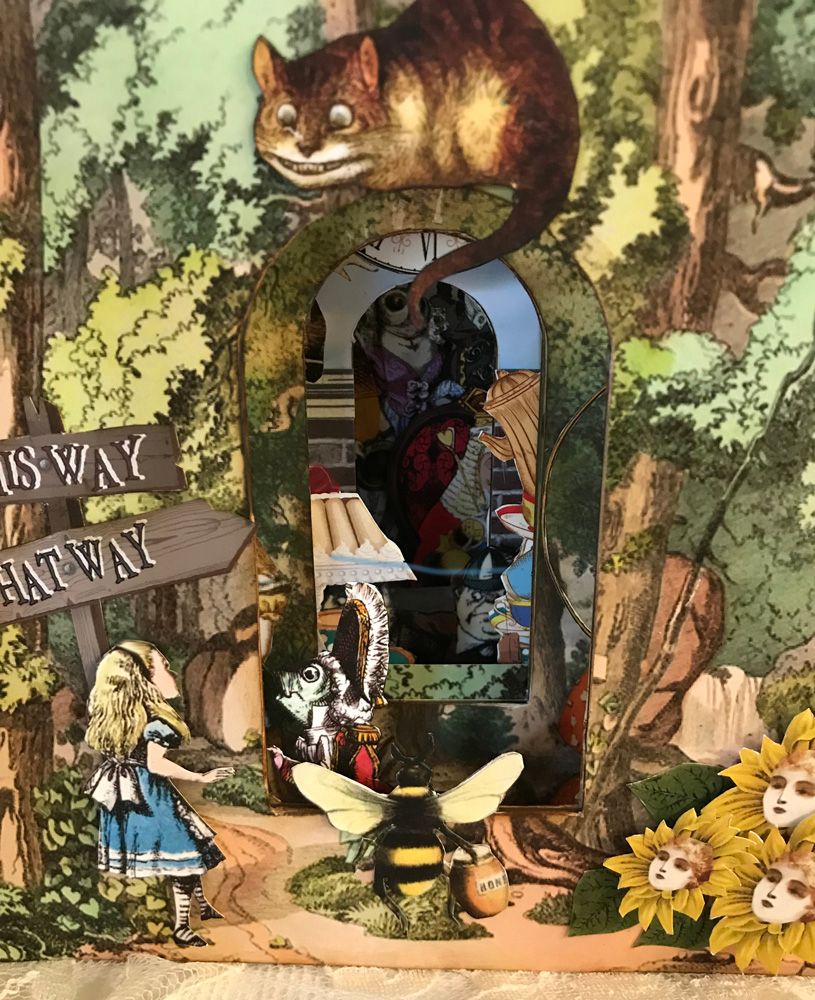 My approach was to illustrate several of my favorite Alice in Wonderland scenes although I couldn't resist adding Tweedle Dee, Tweedle Dum and Humpty Dumpty from Through the Looking Glass.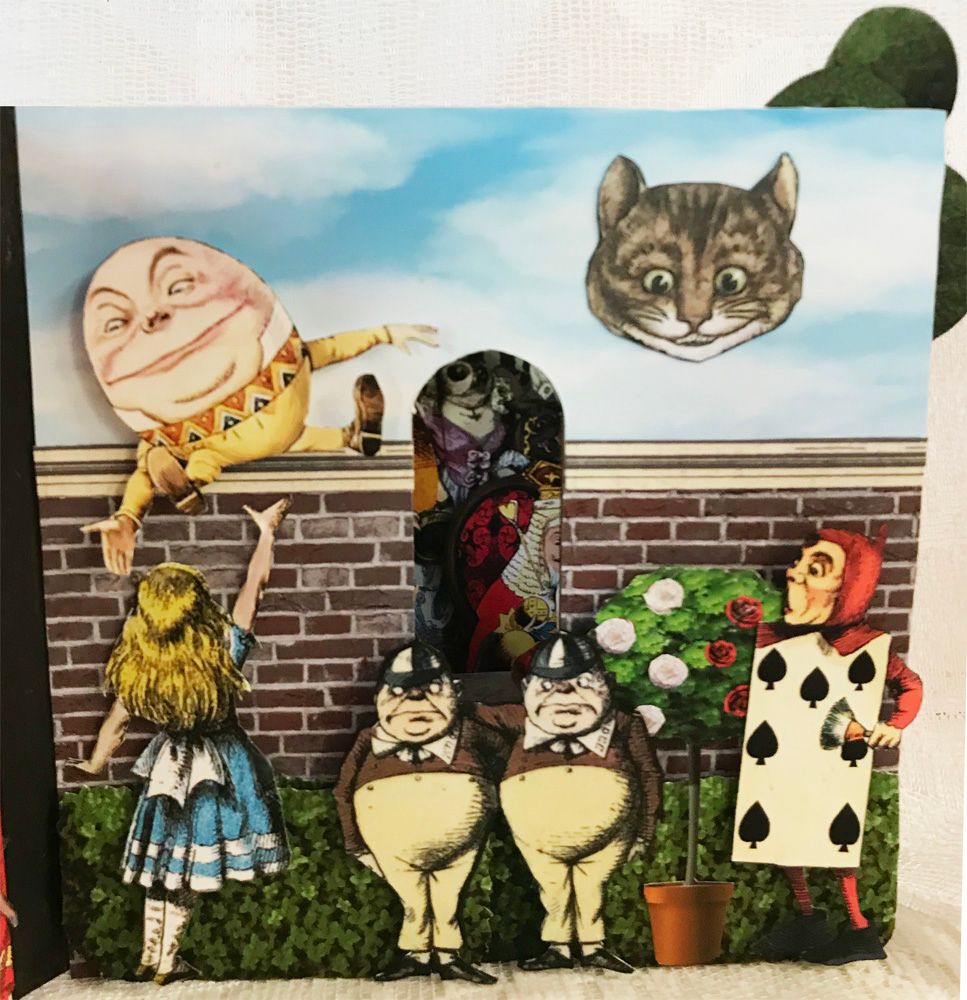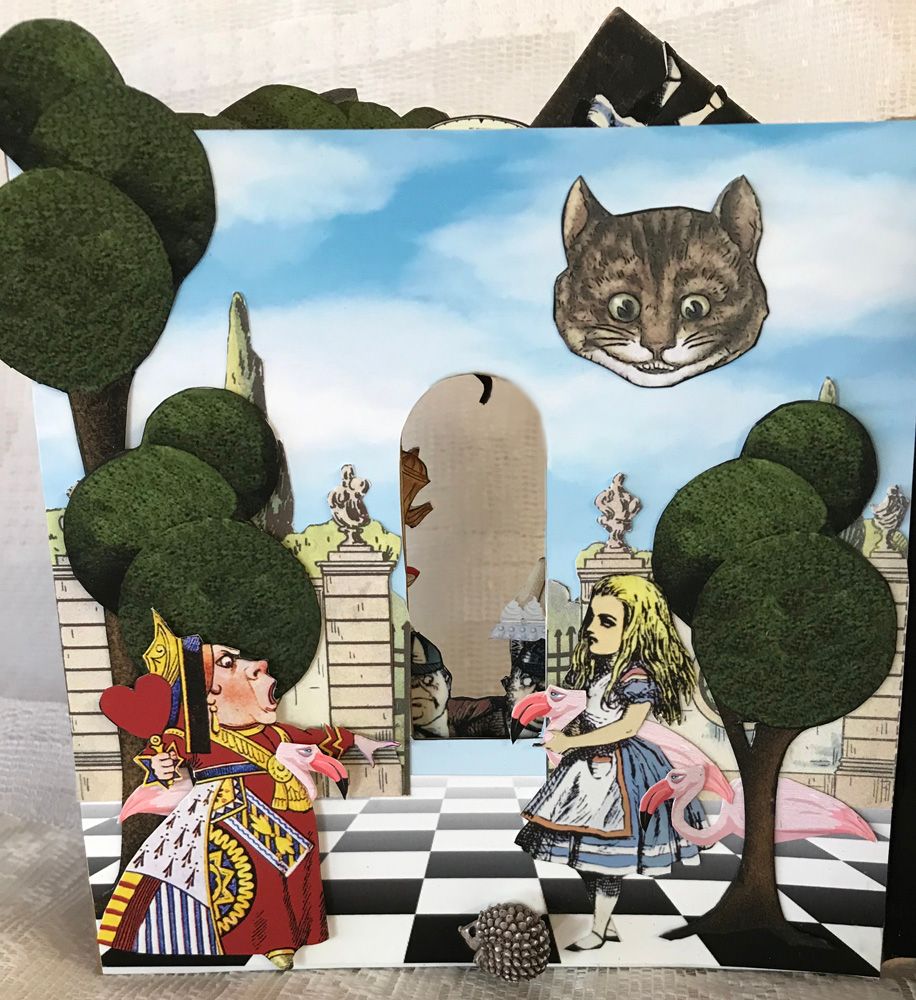 In the video tutorial, I'll walk you through how I assembled the book and how to make the mini Alice book on the cover.
NEW DIGITAL IMAGE SET
This set is packed with all kinds of strange anthropomorphic people included are; 34 animal characters, 20 skeleton characters, 20 vegetable, and fruit people and 8 moon men for a total of 82 images. You can find some of these images on the Strange People, Strange People #2 and Halloween Carnival collage sheets.
To purchase this image set, click on the image below.
Feel free to download these images and use them in your artwork. To save the images, right-click on the image and select the "Save image as" option on the dropdown menu.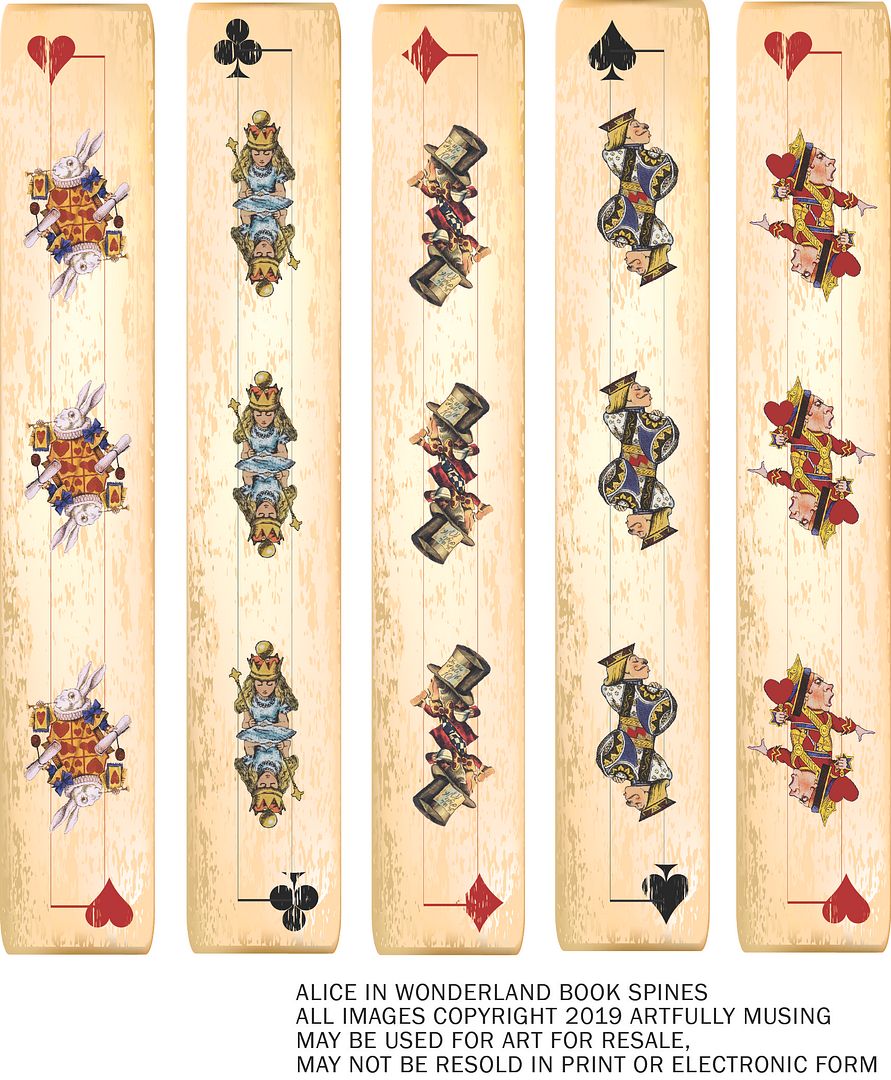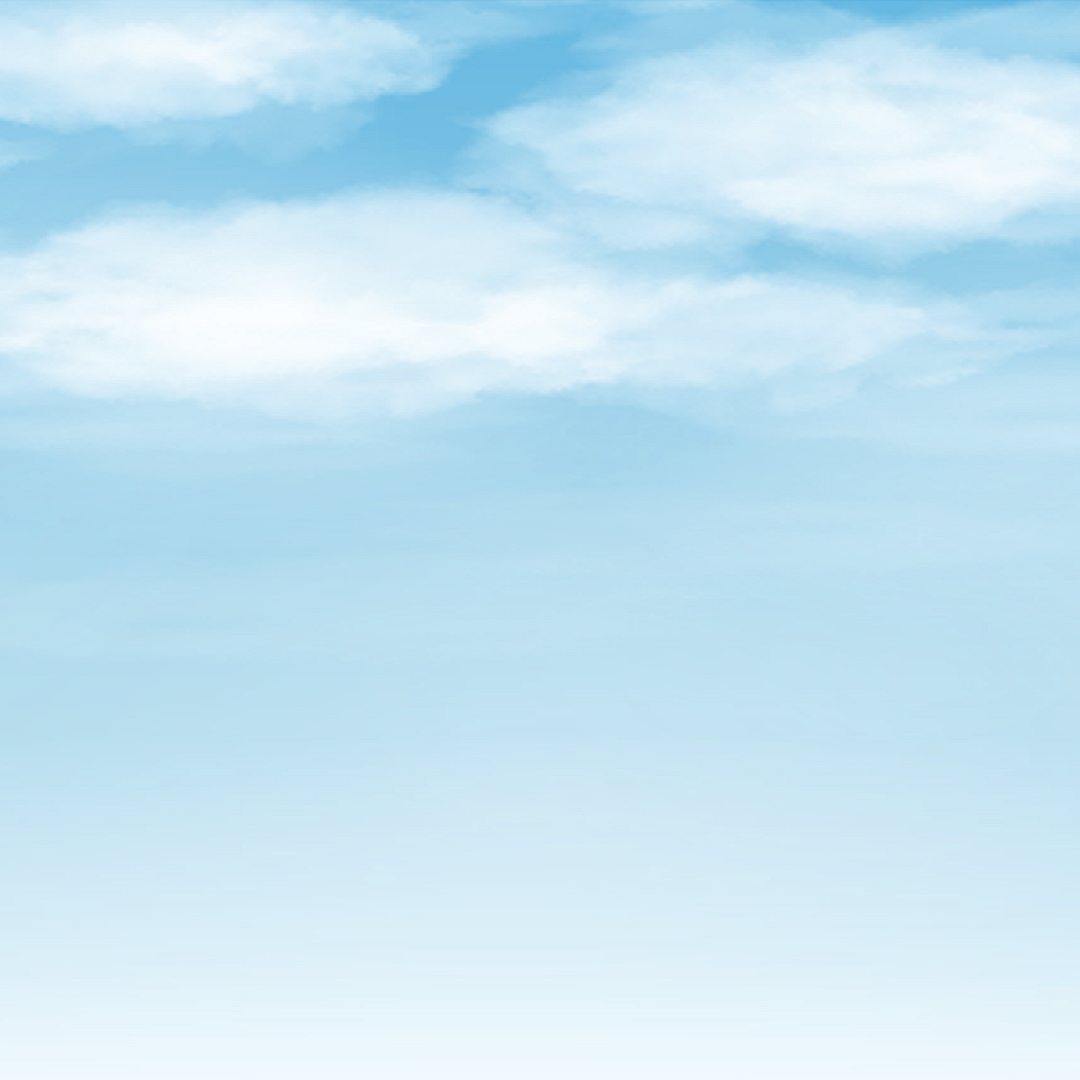 OTHER TUNNEL BOOK VIDEO TUTORIALS