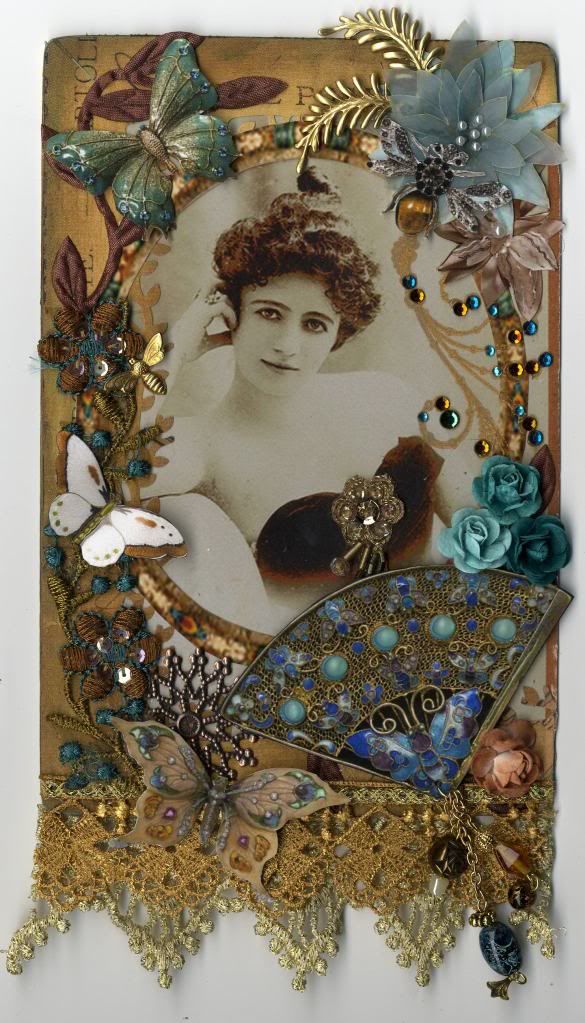 I made the turquoise flower in the upper right corner by first printing the flower on white presentation paper then printing the image in three smaller sizes on vellum. I glued all the pieces together and added pearls.

The butterflies, bee and fan are all images of jewelry.
If you aren't familar with cabinet cards they were the style of photograph which was universally adopted for photographic portraiture in 1870. It consisted of a thin photograph that was generally mounted on cards measuring 4¼ by 6½ inches.