To store small containers I use thimble display cases.

Laid flat they become a storage tray.

They work great as you can see the color of the container and it's easy to take the tray where ever your project is.

I purchased my trays on Ebay.

The newer cases are expensive but older inexpensive ones pop-up regularly.

My trays have 100 slots and measure approximately 15 ½" x 14".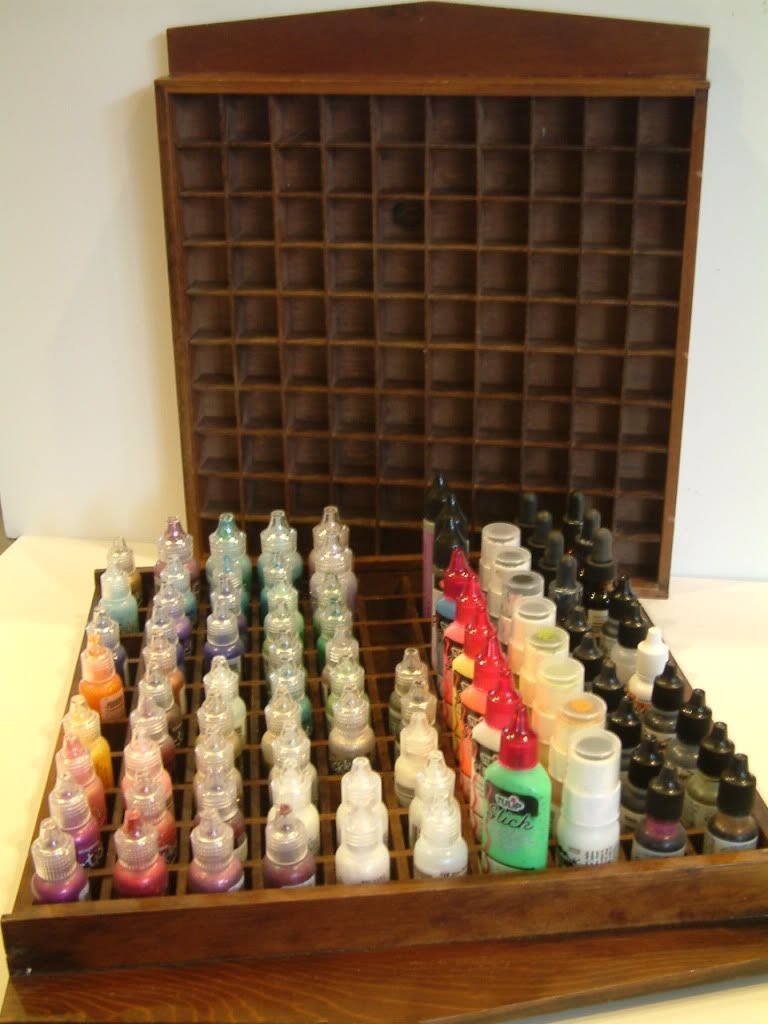 Some of the products you can store are:
Ranger Alcohol Inks

Ranger Stickles (large and small containers)

Viva Pearl Pens

Lumiere Paints

Liquid Pearls Paint

Neo Opaque Paint

Adirondack Paint Dabber

Tulip Slick Paint

Glimmer Mist

Stamp Pad Re-inkers (Staz-On, Color Box, Distress Inc. etc.)

Some Glue Containers (Tombo Multi, Glue Sticks, etc.)