I recently participated in an altered bottle swap in the Marie Antoinette Mail art group. The hostess, Debi Huntsman drew partners and Melanie and I are partners.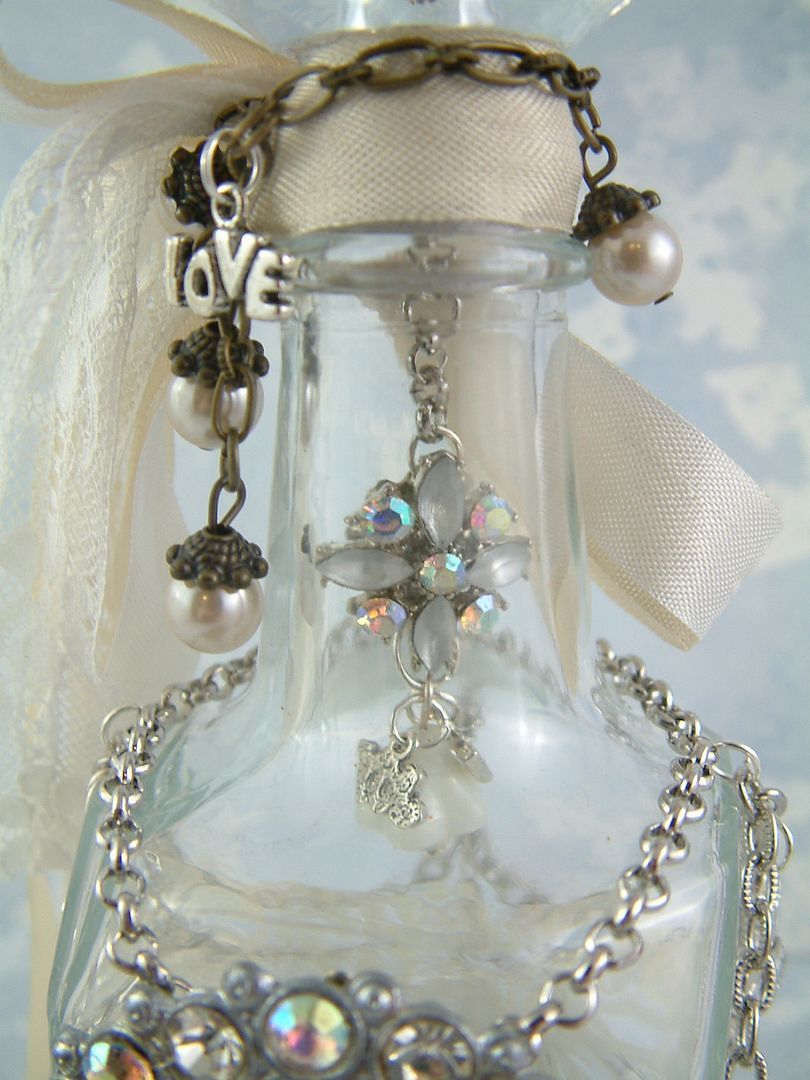 This is the gorgeous bottle Melanie made for me. Each participant indicated a color scheme that they would like.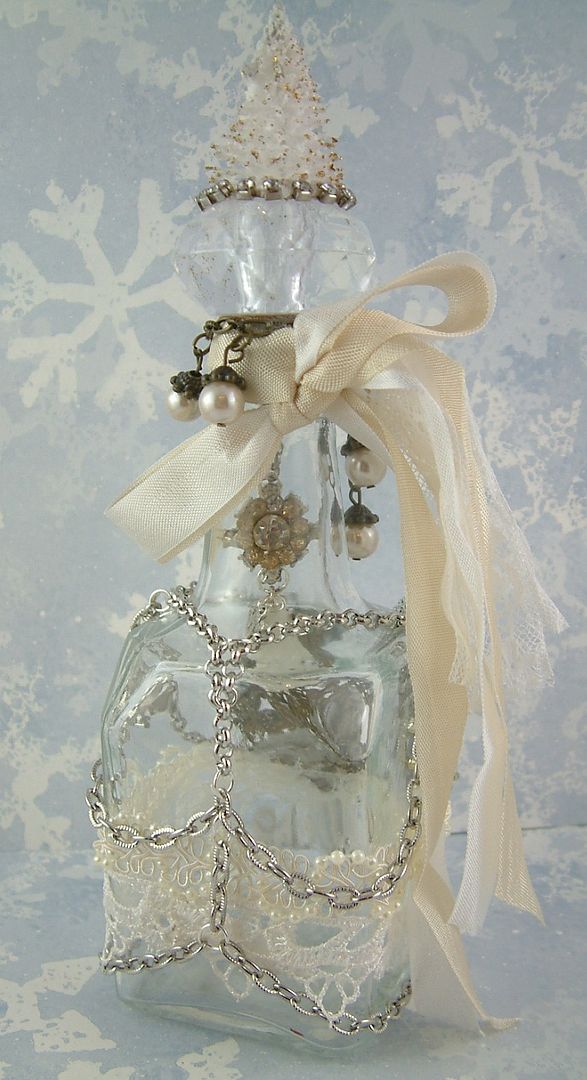 Later in the week I'll post the bottle I made for Melanie.