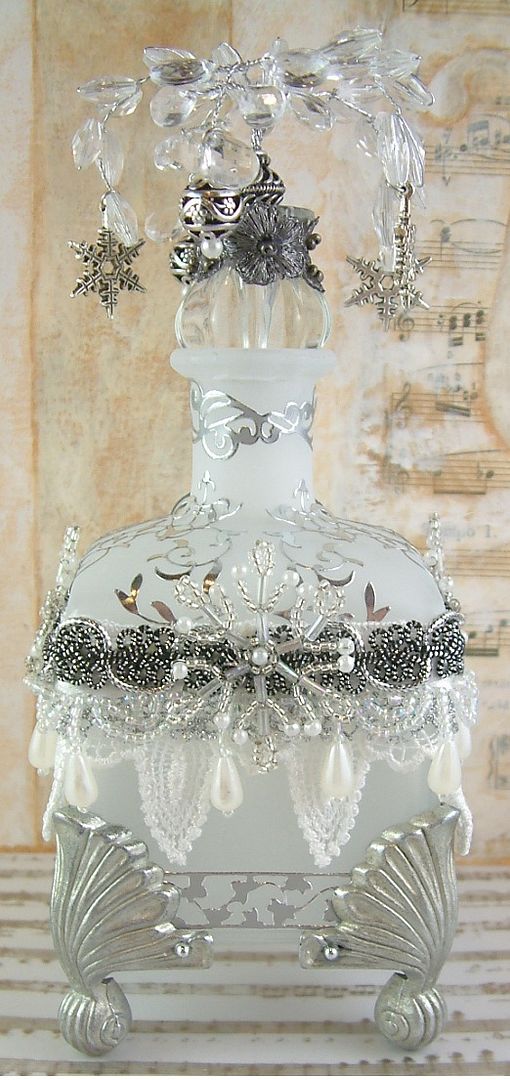 A few days ago I posted about an altered bottle swap that I participated in and I posted pictures the bottle I received. Here is the bottle I made for my swap partner Melanie.
I started by frosting the bottle.
I then added metallic stickers and layers of lace and metallic trim.
On top of the trim are beaded snowflakes.
The stopper at the top is a crystal drawer knob.
I added a silver bead to the top which holds the beaded sprays and snowflake and ornament charms.
Each side of the bottle is the same.
Yes, there is an altered bottle tutorial coming that includes the frosting technique that I used and more!!