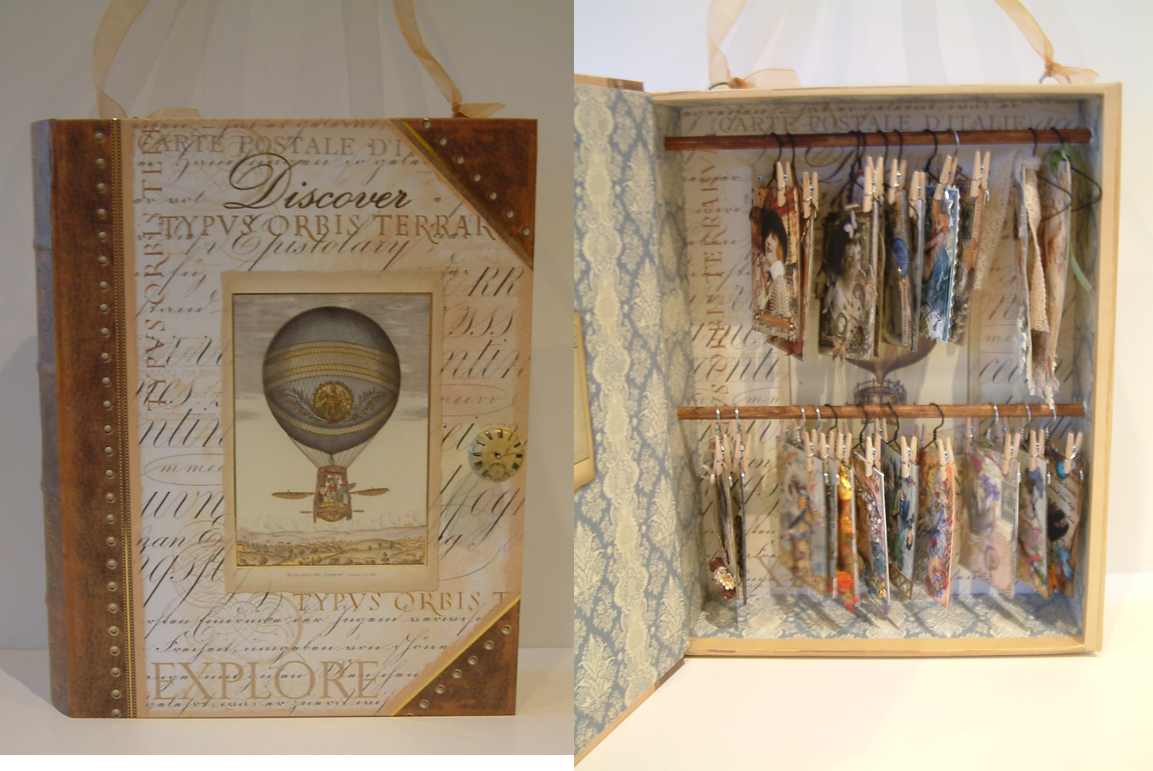 I'd like to share another idea with you for storing and displaying ATCs. I purchased several faux books from Michaels Craft Store. These books are already decorated with all kinds of lovely paper. It just so happened that the largest one was 3" deep. This is just deep enough to accommodate hanging ATCs (as long as the embellishments don't go off the sides of the card). The overall dimensions of the book are 13 ½" tall x 10 ¾" wide x 3 ¼"deep on the outside and 3" deep on the inside.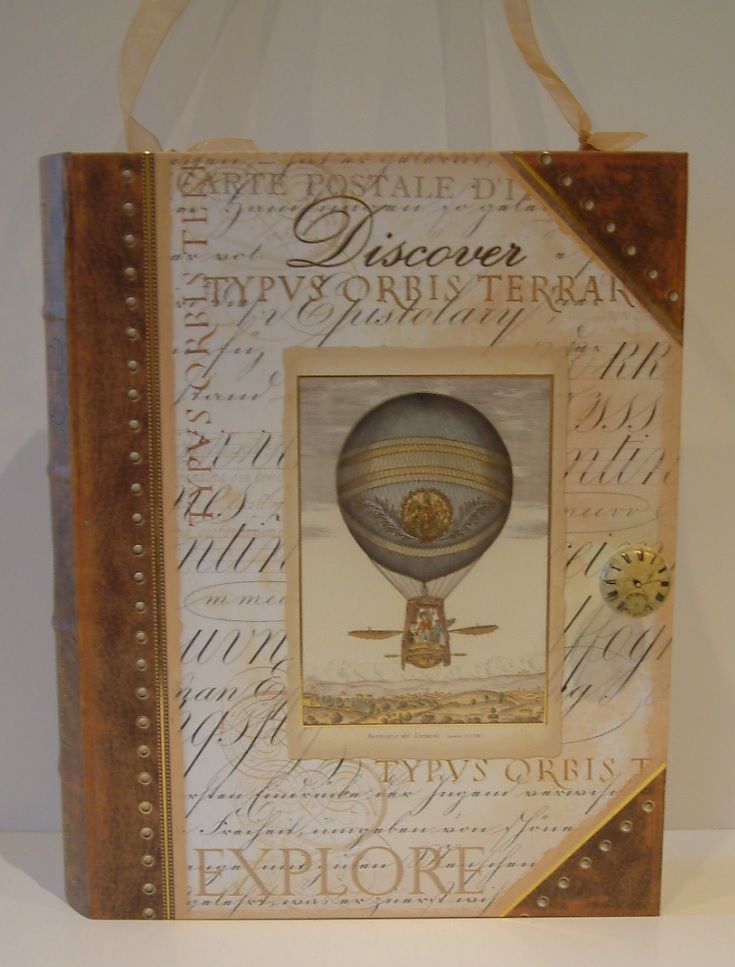 This was such a quick to put together project because the book was already assembled and covered with beautiful embossed and gilded papers. All I did was add a knob and the two dowel rods.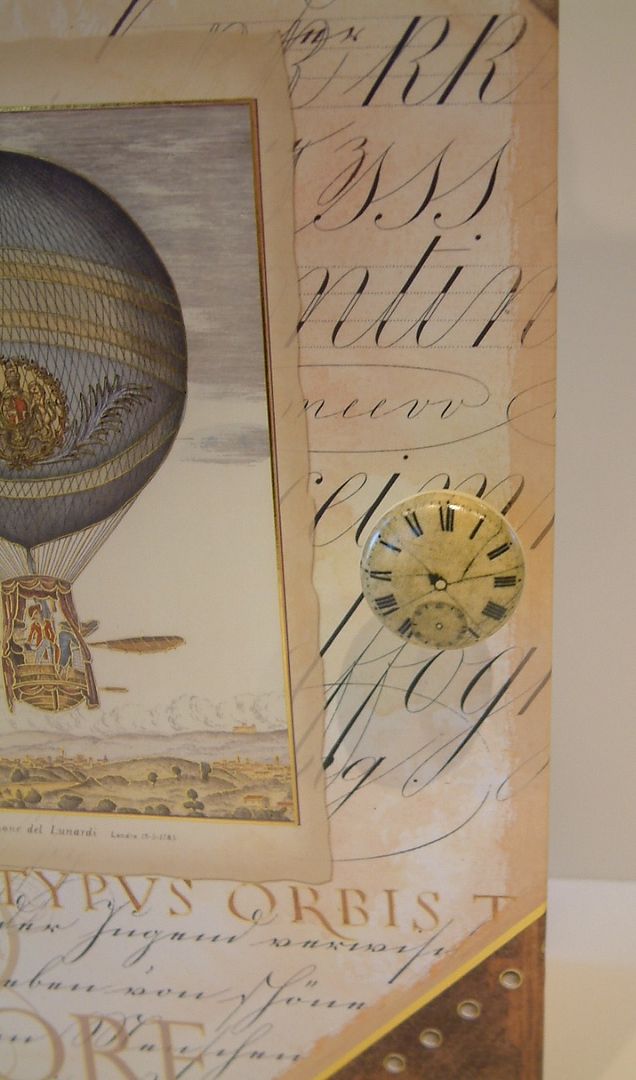 The spine of the book bows out so I was able to hide the left side of the dowel in the spine.
On the right side of the book I hid the ends of the dowels with stickers.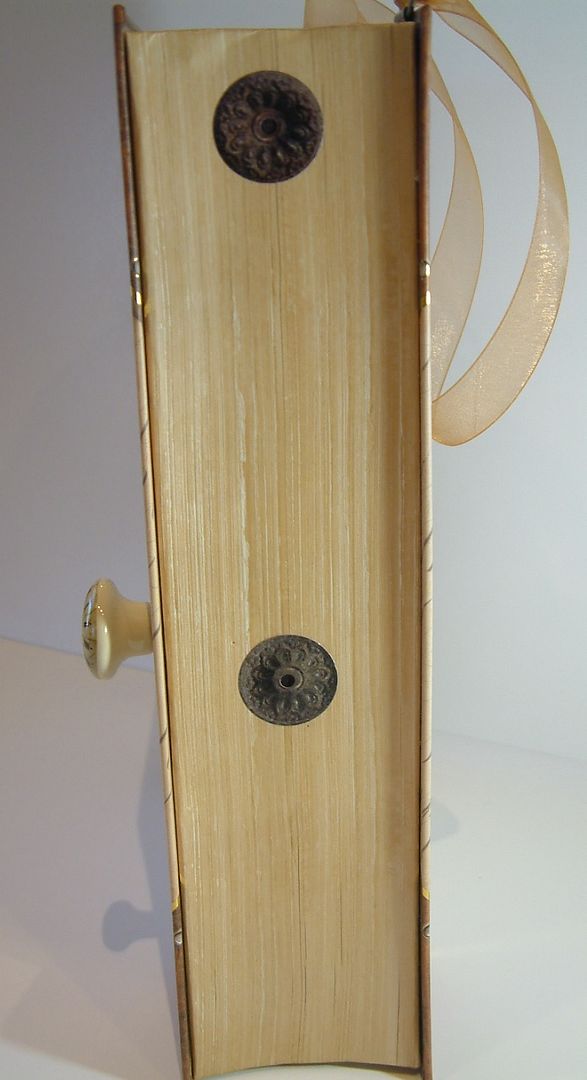 I decided to hang the book on the wall so I added two loops and ribbon to the back of the book