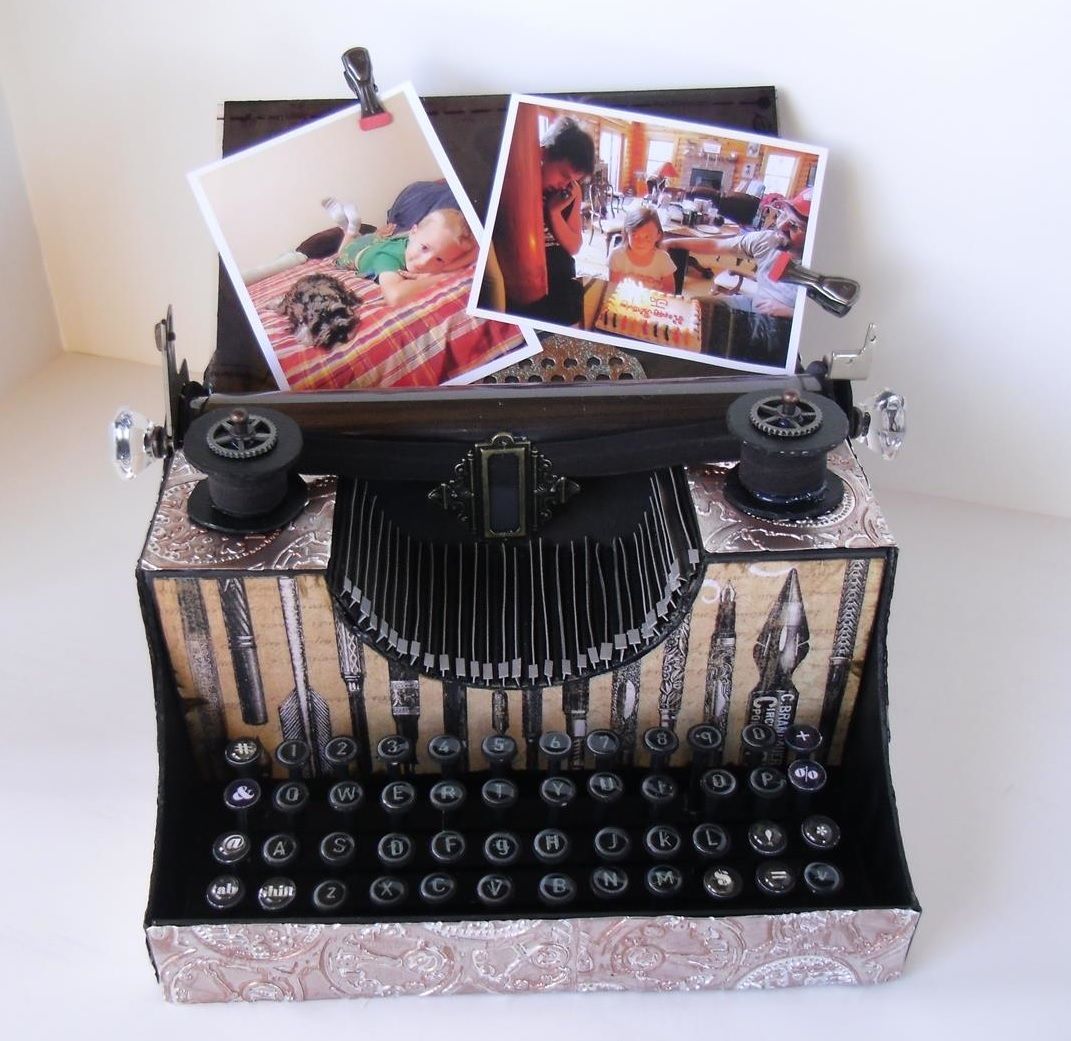 Recently, Creative Team Members Karol Taylor and Naomi Towner took a class at the fabulous Paper and Metal Scrappers store in Payson Arizona taught by instructor Gladys Moreno . This typewriter is the end result. One of the coolest things about this project is that no actual typewriter pieces were used.
The main construction is from approximately 3/8" thick chipboard, cut out and painted black. The metal look is achieved by covering a thinner piece of chipboard with silver plumber's tape. You can find the tape at hardware stores. It's the kind you unroll and peel off the protective paper. It was then embossing with Tim Holtz clock "Alterations" pocket and colored with a copper patina.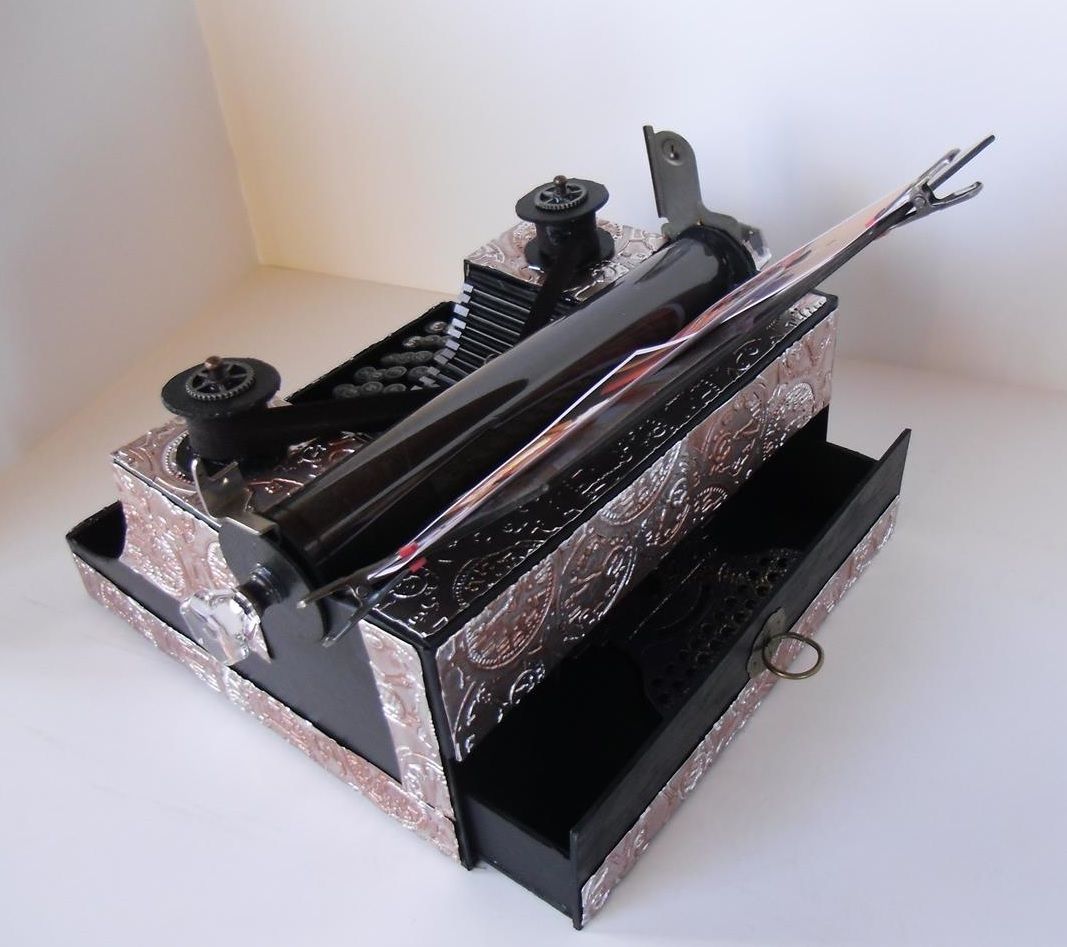 Other items used in the project are old sewing machine parts, Tim Holtz glass knobs and gears, round pipe, wrapping paper tube and other bits of chipboard cut to shape.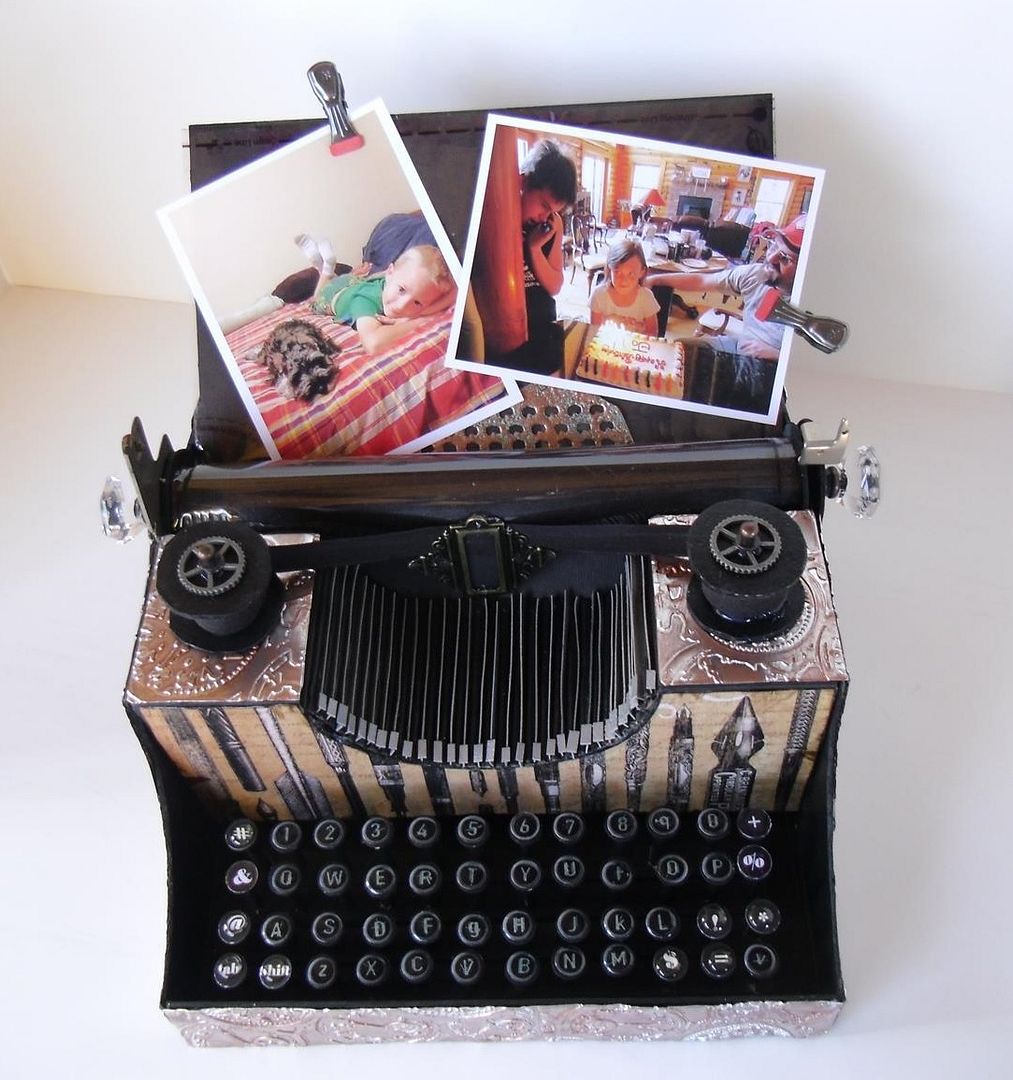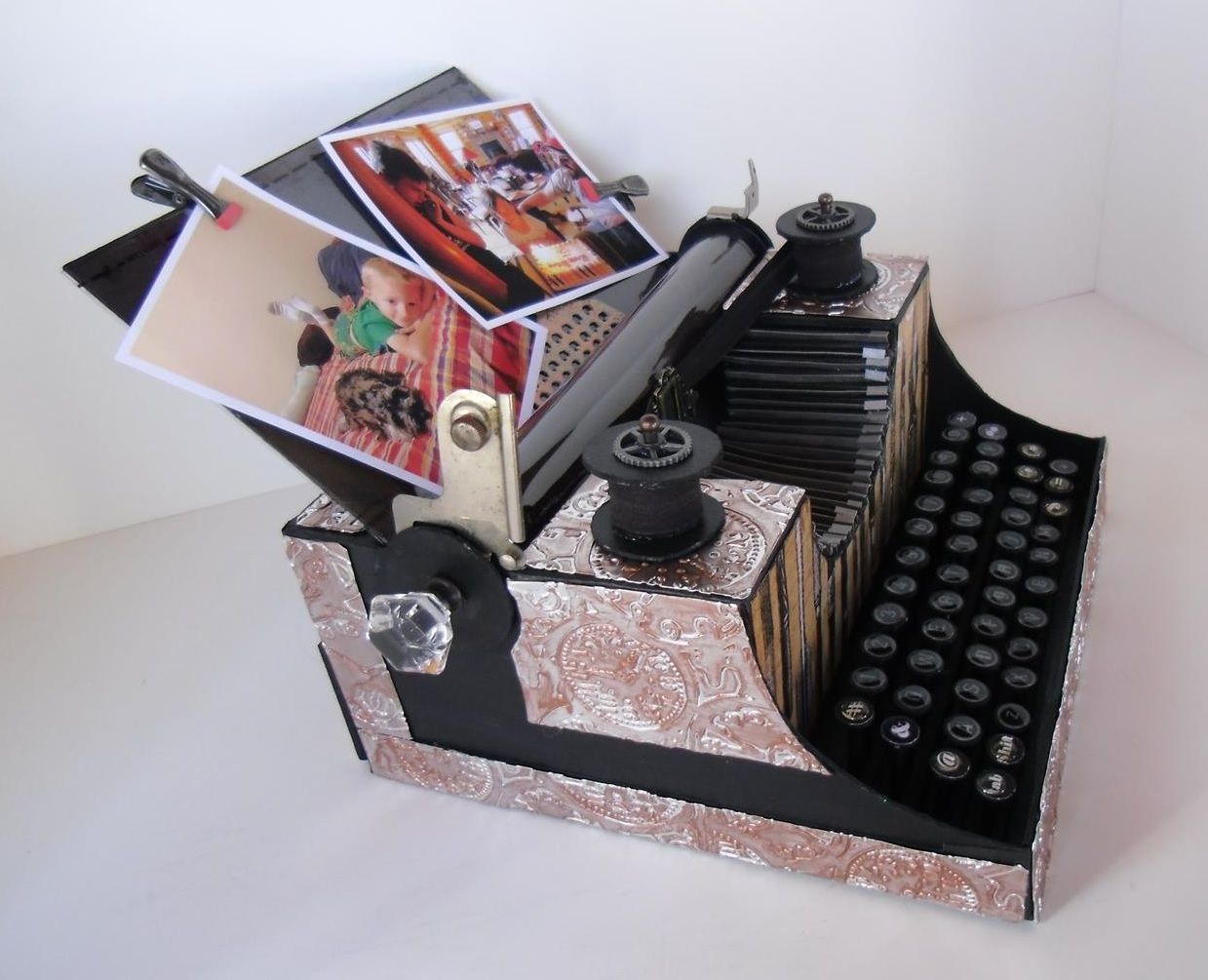 Here is the link to Gladys's Blog Heart of a Gypsy in case you want to check out more of her art. If you live in Arizona you might what to check out the classes in your local stores to see if she is teaching in your area.