Monday, October 31, 2016
Posted by

Artfully Musing
at 1:23 PM
13 comments

Links to this post
Saturday, October 22, 2016
I thought I would take a short break from Halloween projects with this moon themed 3D grandfather clock.
To me, clocks lend themselves to all kinds of creative
possibilities
and themes, which caused me much angst in trying to decide which way to go before I settled on the moon theme. No doubt you'll see me do something else with this clock in the future.
The clock is made from a chipboard kit making assembly easy. In addition to the large clock kit I used in this project, Alpha Stamps is also carrying a smaller version that is 1:12 scale in size.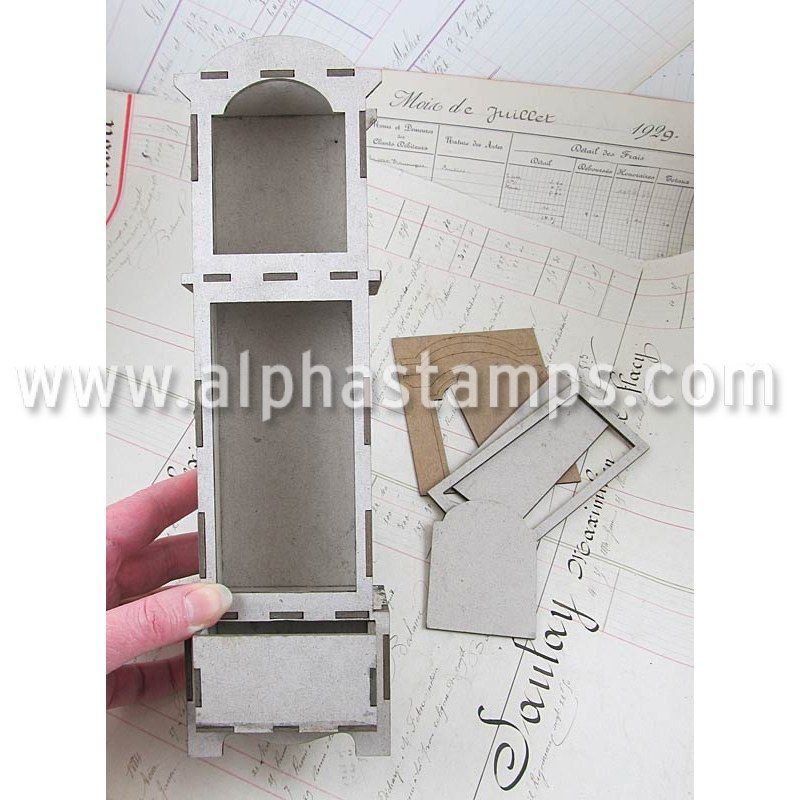 To
complement
the clock kit, I've created a new Large Grandfather Clock Facades collage sheet. The moon themed images I used from the sheet are just one of four different themes to choose from which also include, Alice in Wonderland, Steampunk, and Halloween.
To add more whimsy to the clock, I created a new collage sheet of costumed characters dressed as Harlequin, Columbine, and Pierrot. You'll notice that Pierrot appears on the front of the clock serenading the moon.

This sheet contains four different themed facades, sized to fit the large 3D grandfather clock. The themes are Alice in Wonderland, The Moon, Halloween and Steampunk. There are clock face images, front panel images and decorative borders for each of the themes.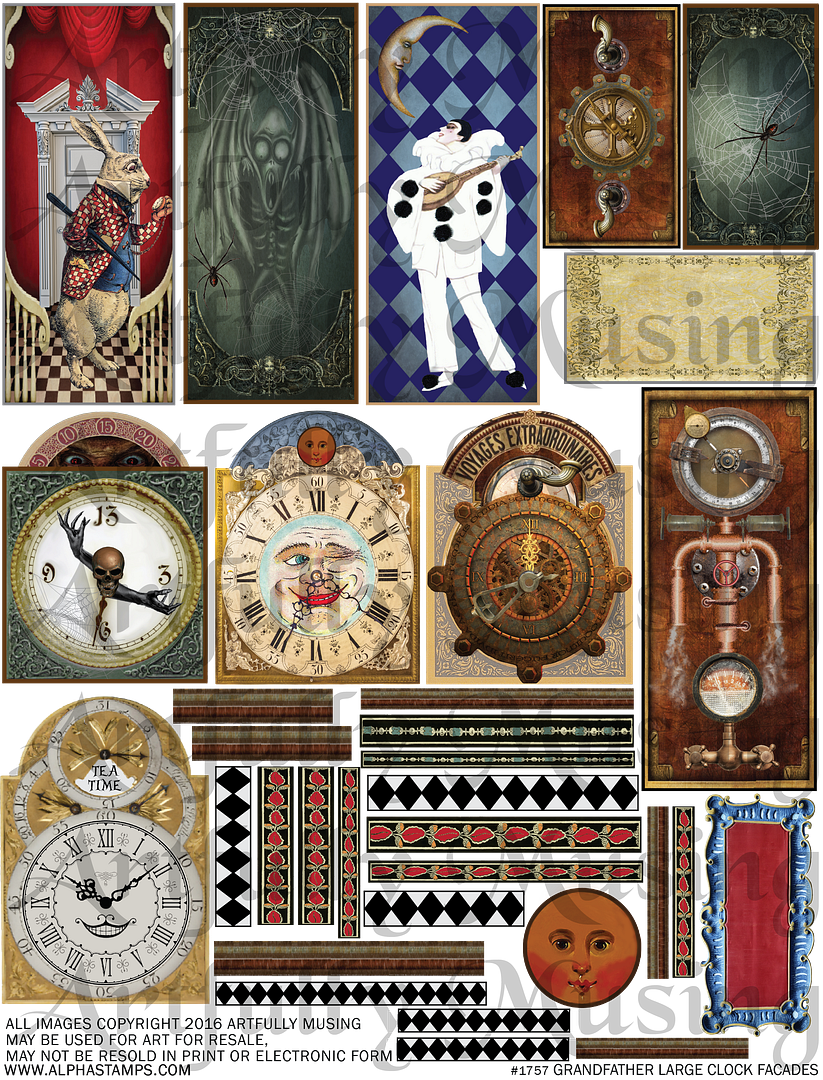 This sheet includes 9 men, women and a cat dressed in Harlequin, Columbine, and Pierrot costumes.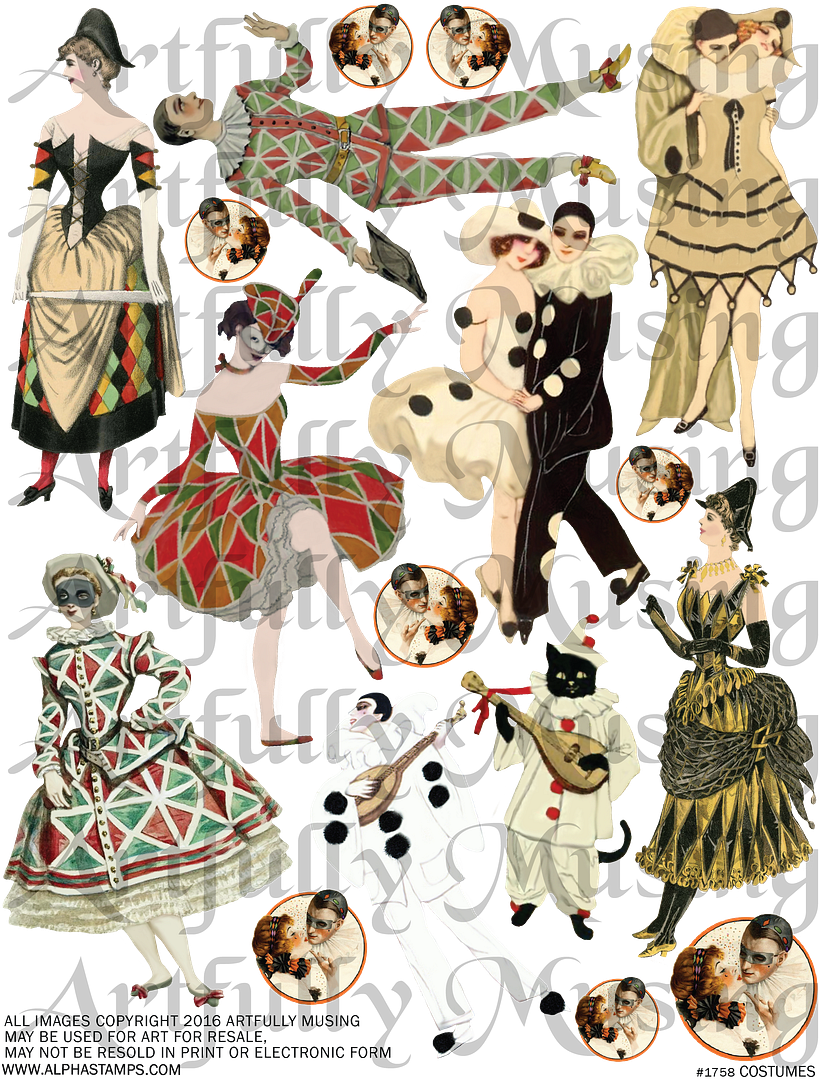 Posted by

Artfully Musing
at 11:30 AM
5 comments

Links to this post
Wednesday, October 5, 2016
Don't sweat the details as there is a video tutorial where I'll walk you through creating Madam Rue's tent.
This sheet is a collection of mystical items. There are books on palm ready, fortune telling, crystal ball reading and more. There are various business signs, tarot cards and other odds and end that a seer into the beyond might need.
All of the images in set can be re-sized for your project as they are high resolution (300dpi) PNG formatted images.
Posted by

Artfully Musing
at 5:21 PM
12 comments

Links to this post