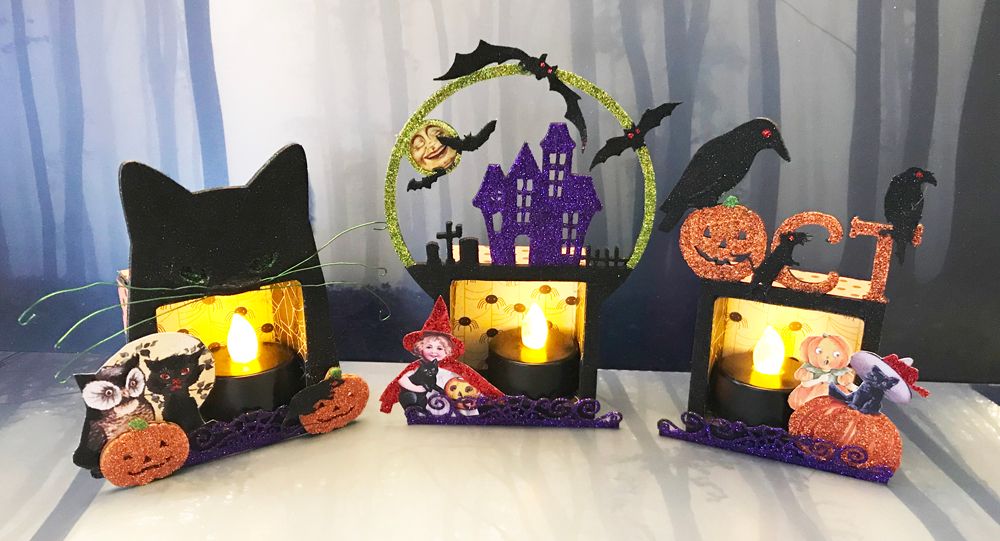 September's Kit at AlphaStamps is "Halloween Countdown" which includes a mini shrine. There are 5 different shrine designs and I have picked my three favorites for this project.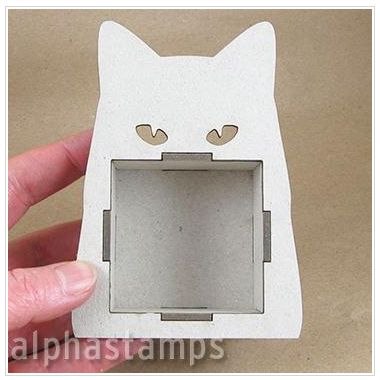 By using flickering tea-lights and glittering much of the surface the pieces really sparkle.
I've used Halloween themed die-cuts and vintage images to add more spooky fun.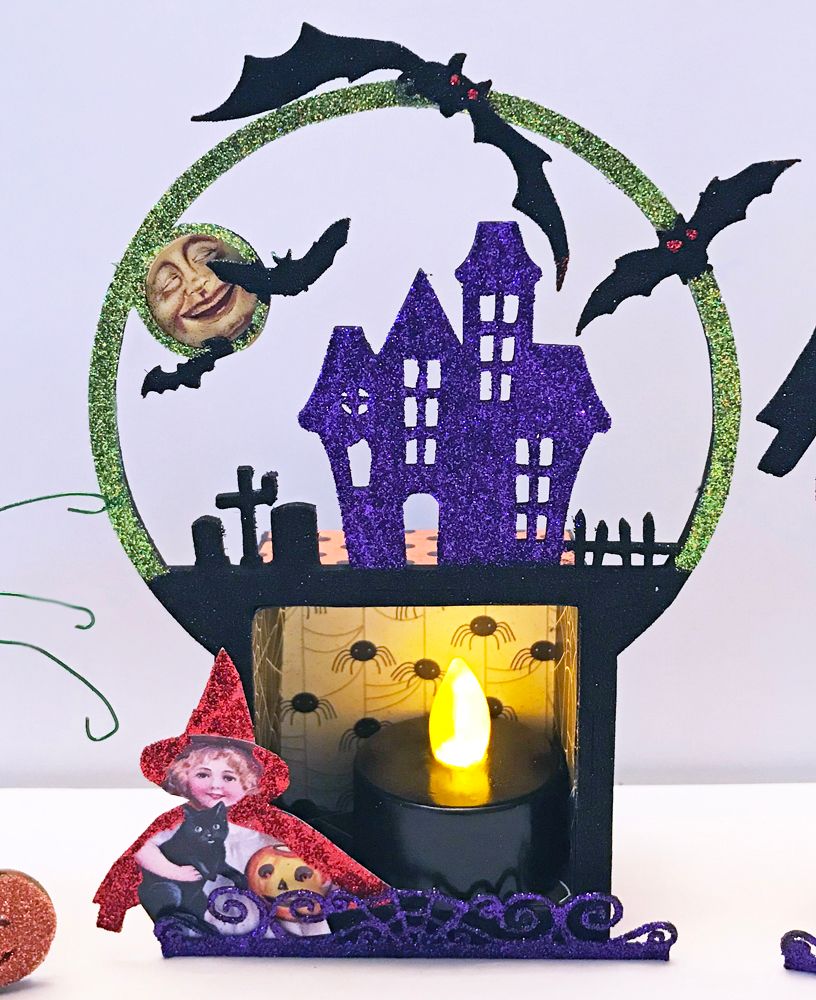 I started by assembling the shrines and spray painting them black. I covered the outside and inside of the shrine with decorative papers.
I then used various colors of glitter (black, purple, green, yellow, & red) to accent the fronts of the shrine.
I glittered and attached cut-outs from the Black Creepy Critters Shape Set, Wood Jack-o-Lanterns Cut-Outs & the Narrow Spider Web Flourish Borders. I think my favorite creepy critters are the rats as they have very detailed whiskers and tails.
I then attached vintage Halloween images from various collage sheets and glittered the images to make them coordinate with the other items I glittered.
I covered the flame on 3 yellow flickering tea-lights with tape and sprayed the lights with black plastic spray paint. The lights fit nicely into the shrines behind the border.
The final touch on the Big Cat Shrine was to add green wire whiskers.