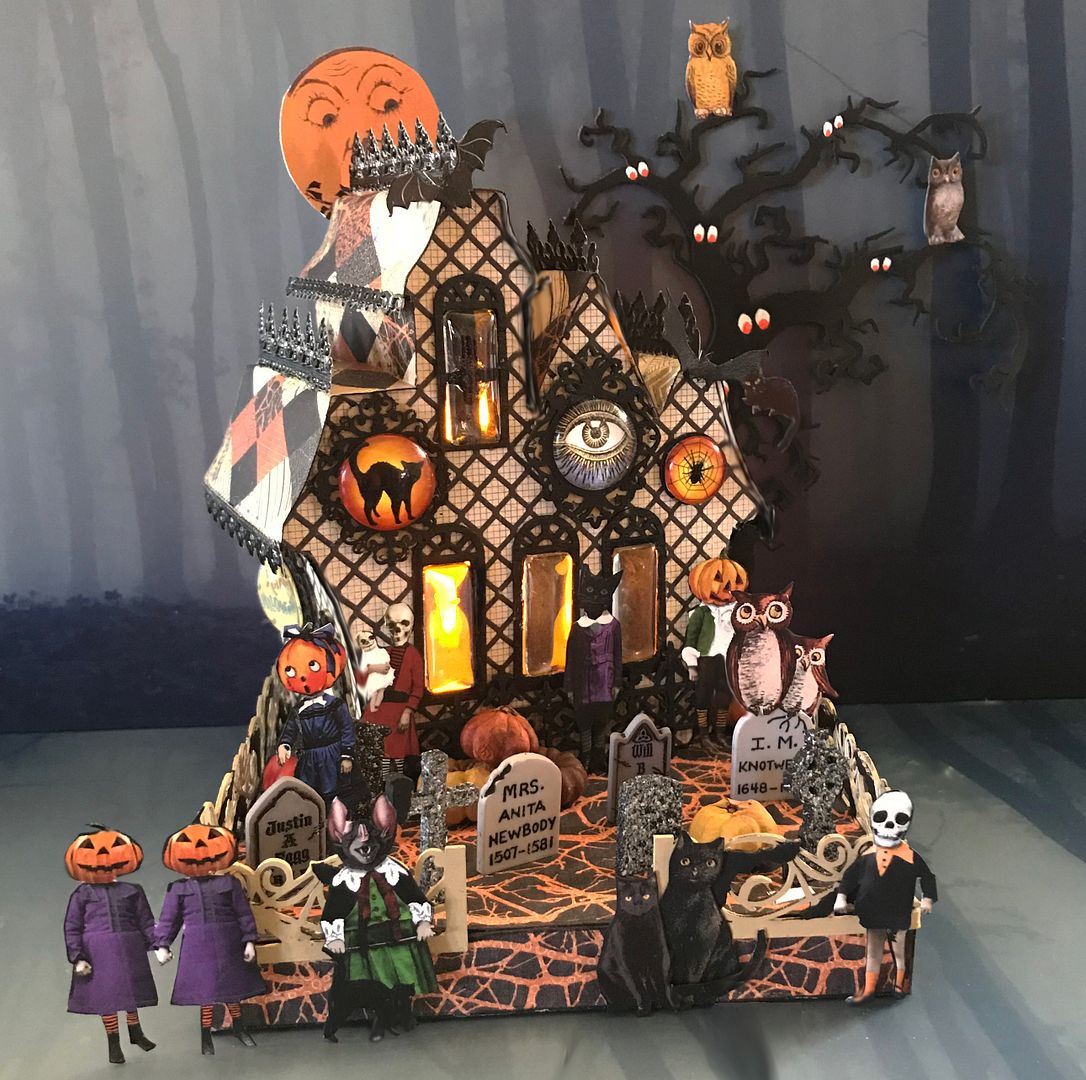 The front and back of the kit are the same except for a large opening on one side to house the tea light. The kit also comes with a base, fencing, and some tombstones
I started by assembling the house and painting it black then adding paper to the front and back. To add more interest to the house, I used strips of decorative paper to create a roof, gluing the paper from the front of the house roofline to the back. I then used pieces of black Dresden to dress-up the roof lines.
By adding paper to the rooflines, I could use an additional tea light on the back of the house to light up the second floor. I stuck the flame part into a round window on the back.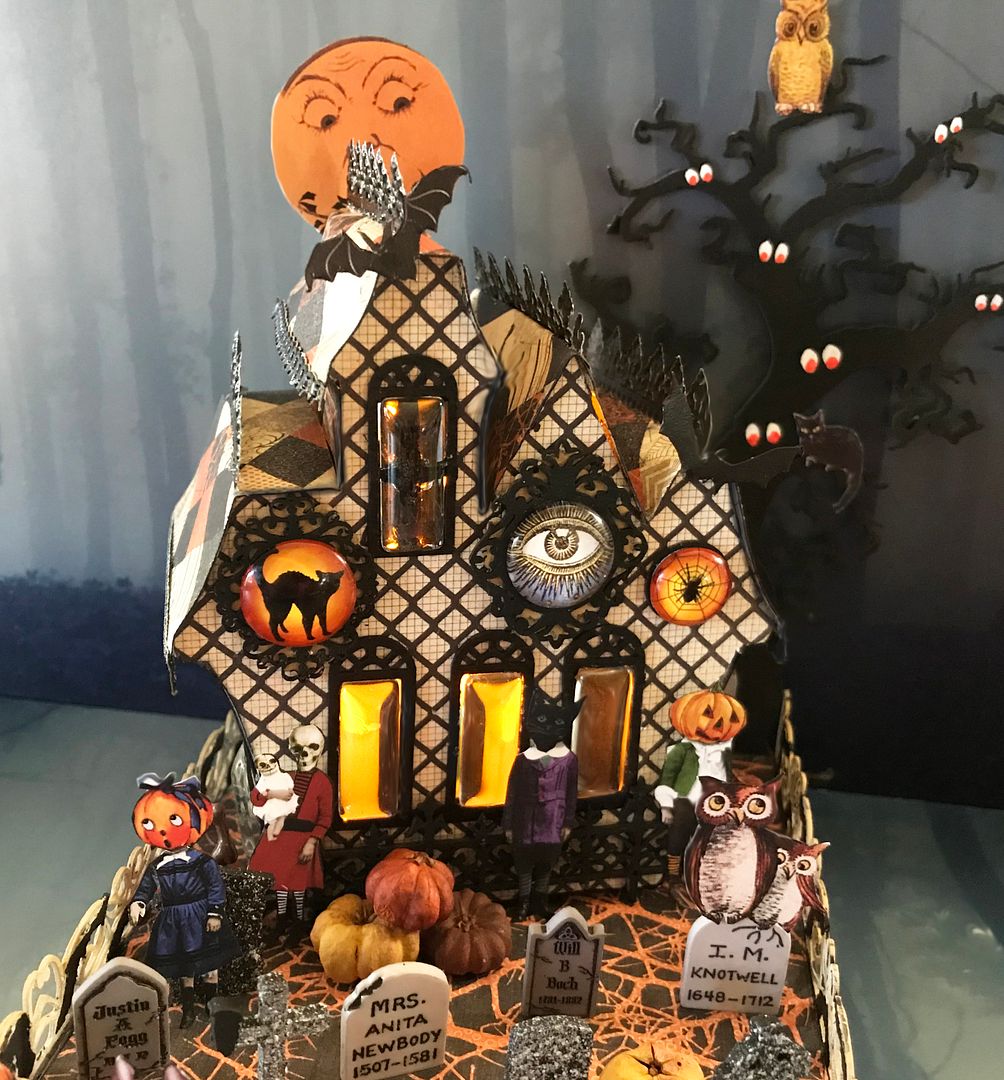 I painted the light black to make it blend in with the house.
To dress up the windows I used die-cut chipboard frames to which I attached round and rectangular cabochons.
Notice that I also added paper to the sides of the house and attached faux windows and a door using the die-cut chipboard frames and cabochons.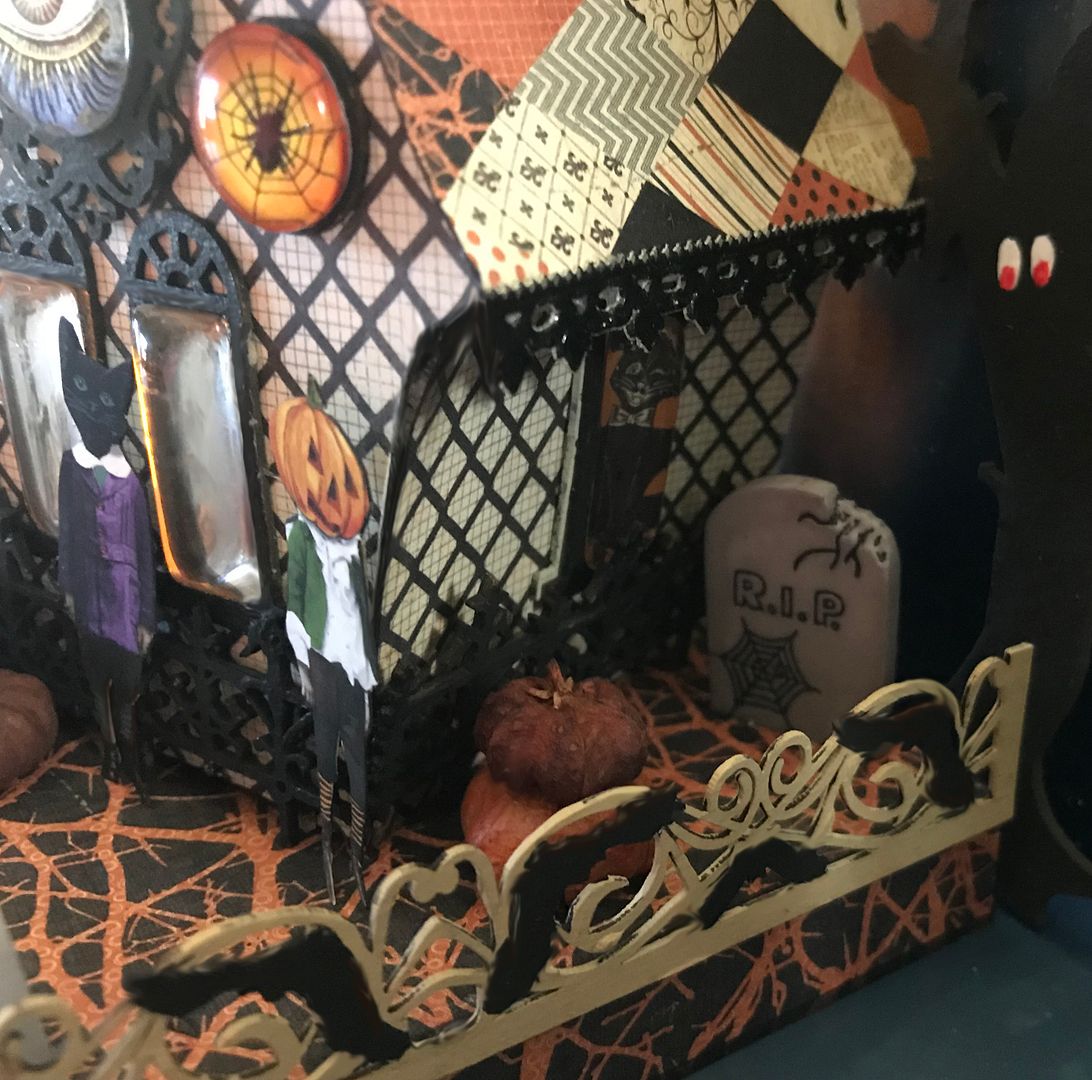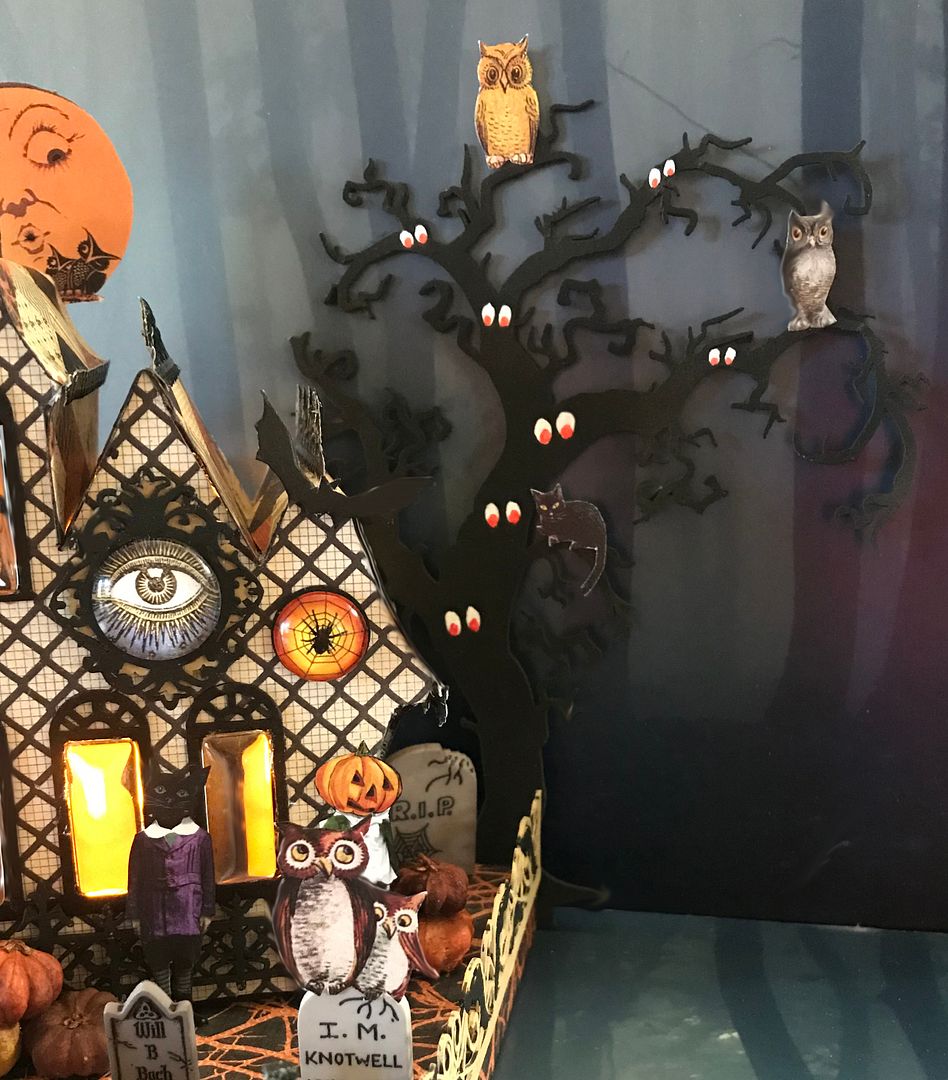 Final touches are the bats attached to the roofline and the spooky tree attached to the back. To make it look spookier I painted red eyes in various places on the tree.