My idea for this apothecary was to make it look like it was alive complete with feet, hands, and lots of eyes (I have the image of the eyes for you further down in the post). I can imagine the chest following the witch around while the candles argue with each other. The core of this piece is a simple assembled Vanity Box with drawer kit.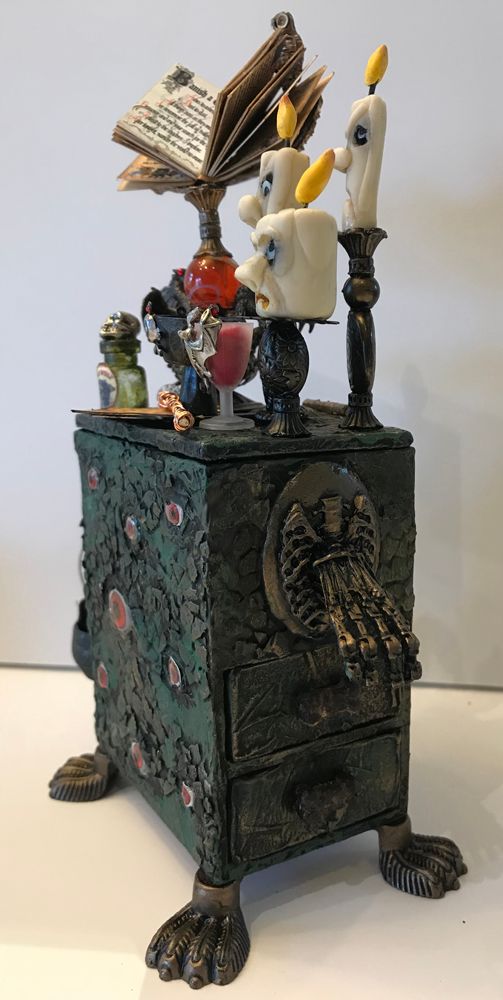 The hands attached to the sides serve multiple purposes; they can be used to lift the chest, hold items (like the cauldron), and make the chest look alive. I used a medallion mold with a skeleton chest and polymer clay to attach the hands to the chest. The pulls on the drawers are bones from my stash.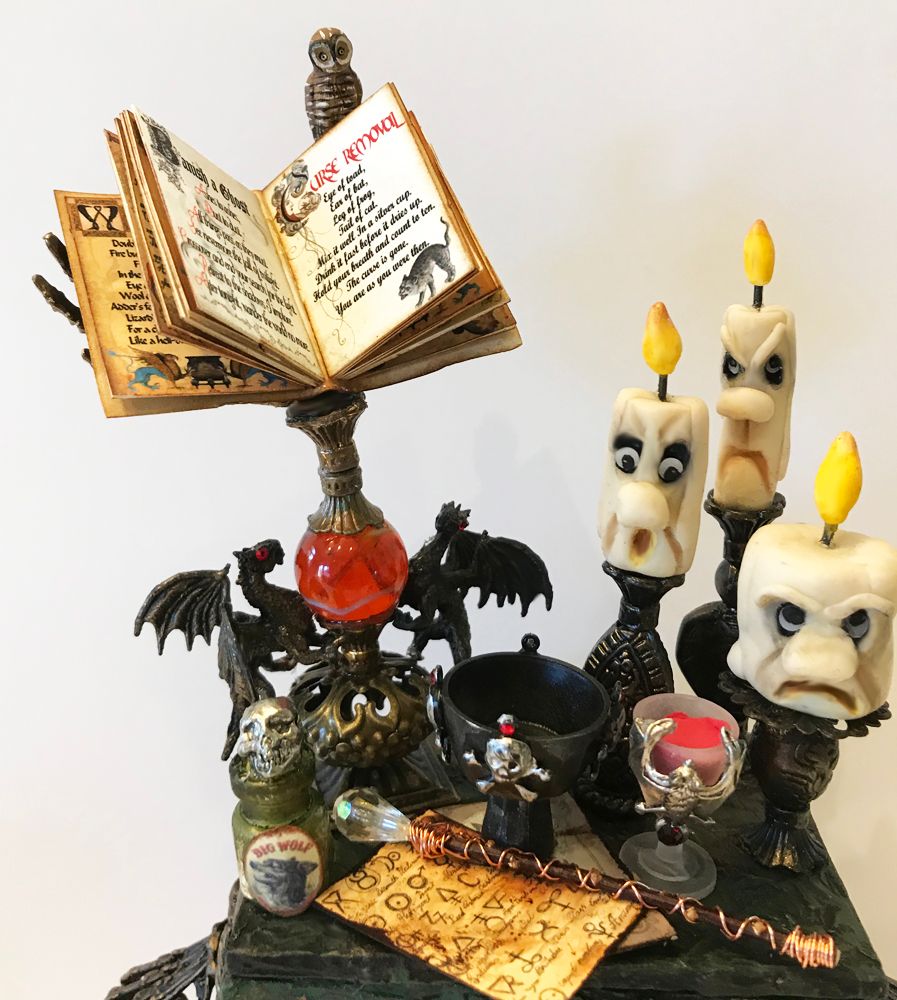 The candles with faces are made from polymer clay, which I demonstrate how to make in the video tutorial.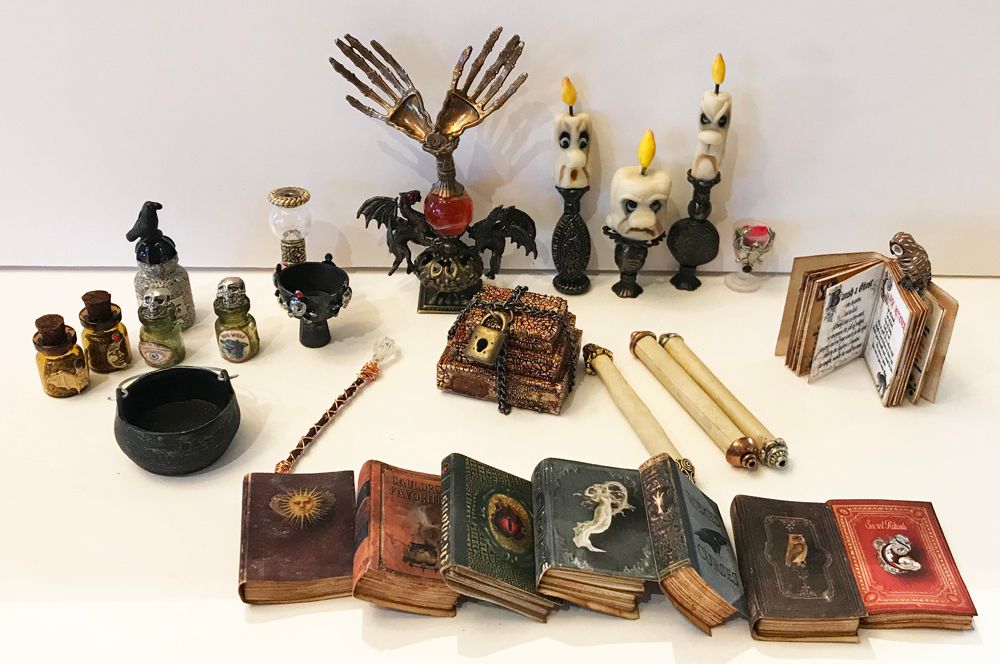 I've made all kinds of witchy stuff (bottles, books, a bookstand, scrolls, chalice, potion bowl, hourglass, and wand) to go on top of and inside the chest. There must be something particularly nasty in the stack of boxes as it is chained and locked. Notice I've used another set of hands as part of a book stand for the Spells and Potion book.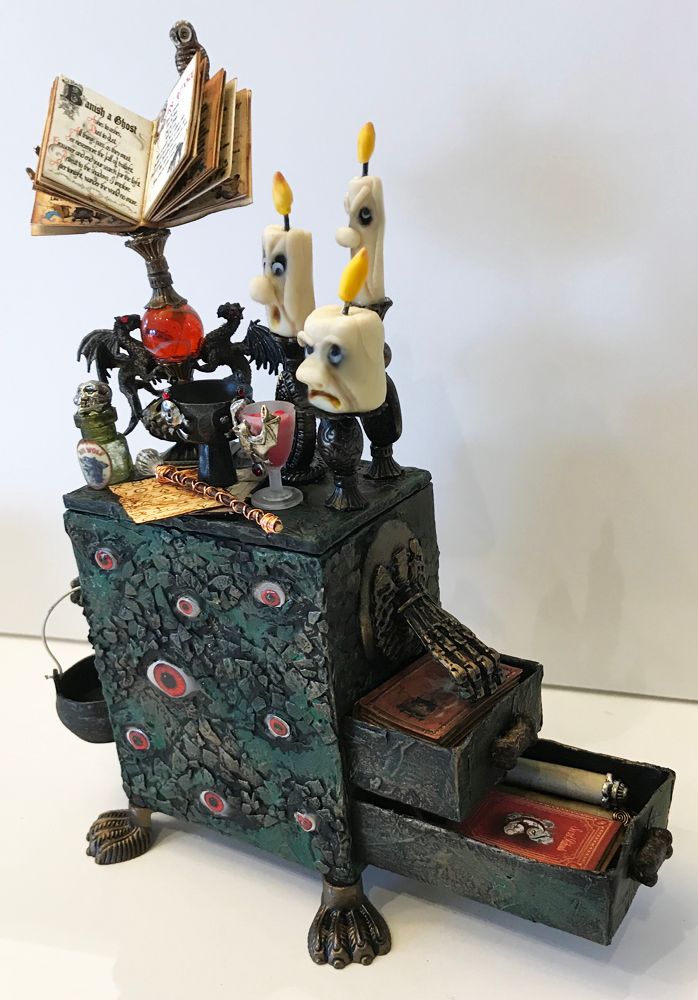 The spell books are made from my
Mini Witches Library Collage Sheet,
and the bottle labels and other images are from the
Witchy Little Labels & Ephemera Collage Sheet
.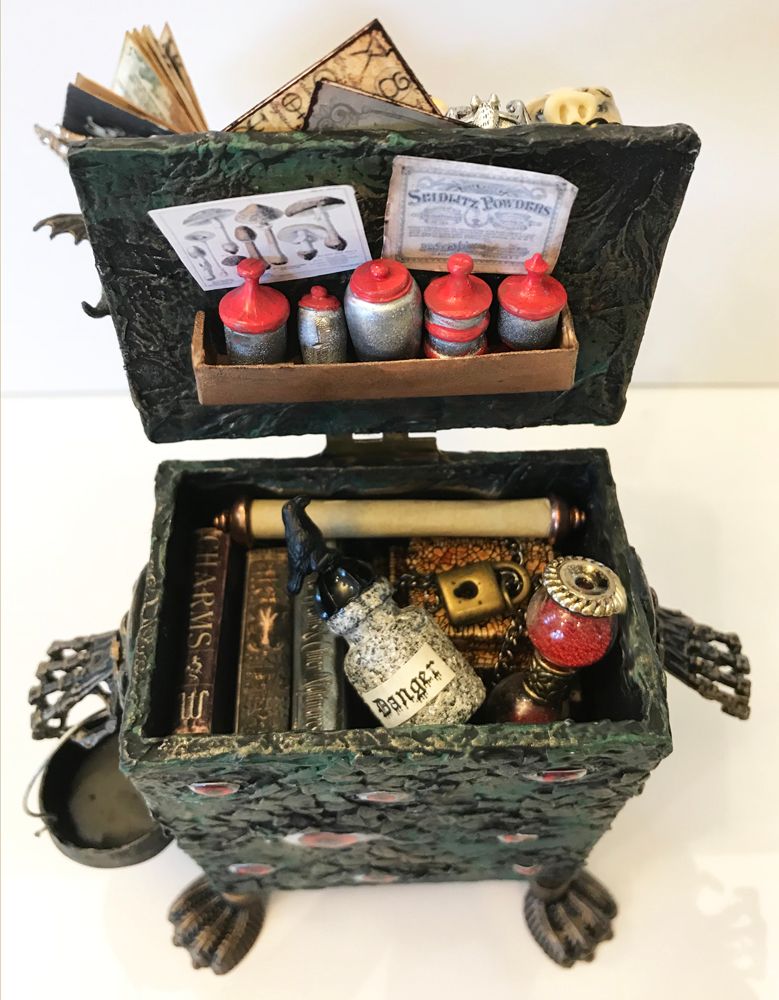 In the video tutorial, I'll walk you through how I assembled and constructed all of the apothecary chest elements.
FREE IMAGE - Sized to fit the front of the box.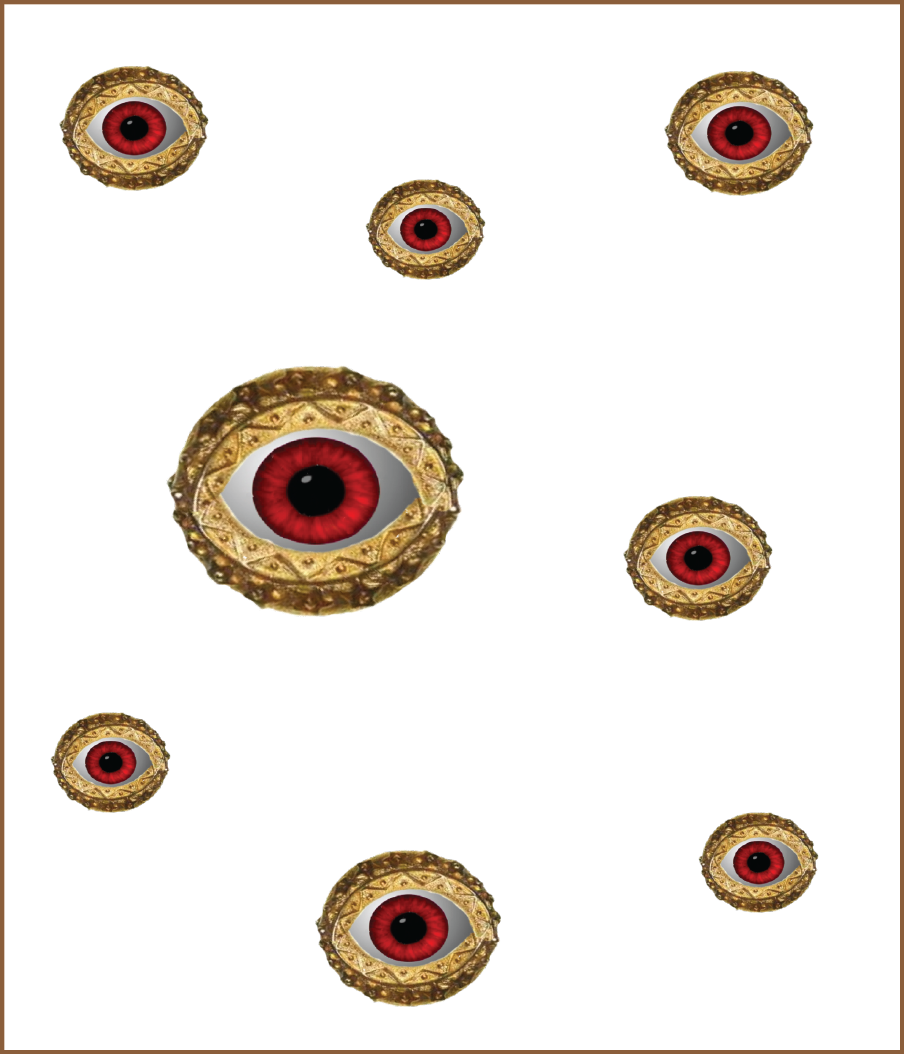 DETAIL SUPPLY LIST
Ceramic Raven Beads - Small
– Bottle topper