I call this house "Love Shack" because it makes me think of the B-52's song.

Particularly the line "Tin Roof…Rusted".

This house is made of foam core board and the roof really is rusted.

It's not a paint treatment but real rust.

I thought I'd post this as a prelude to my tutorial on rusting (as I'm running a little behind finishing it).

The house is an end result of a class that I and the Creative Team ladies attended at Paper, Metal, Scrap in Payson AZ.

The best part of the class for me was learning the rusting technique.

I loved it so much I rusted an entire wall.

To decorate our houses we were given vintage magazines for images and boxes of odds and ends for dimensional embellishment.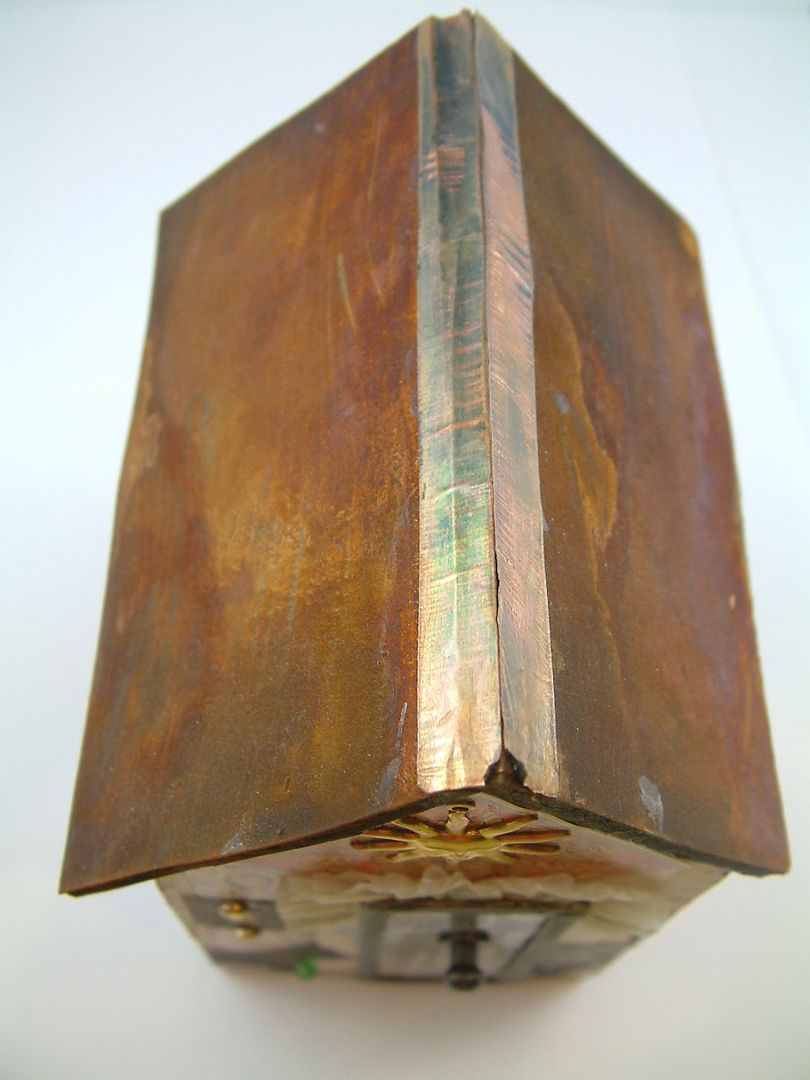 The door on the front of the house is a glass slide that has been edged in copper tape and soldered.

The paper above the door is cupcake liner paper.
On the right side the windows are made from dominos with images of couples.

The paper above the windows is more of the cupcake liner paper.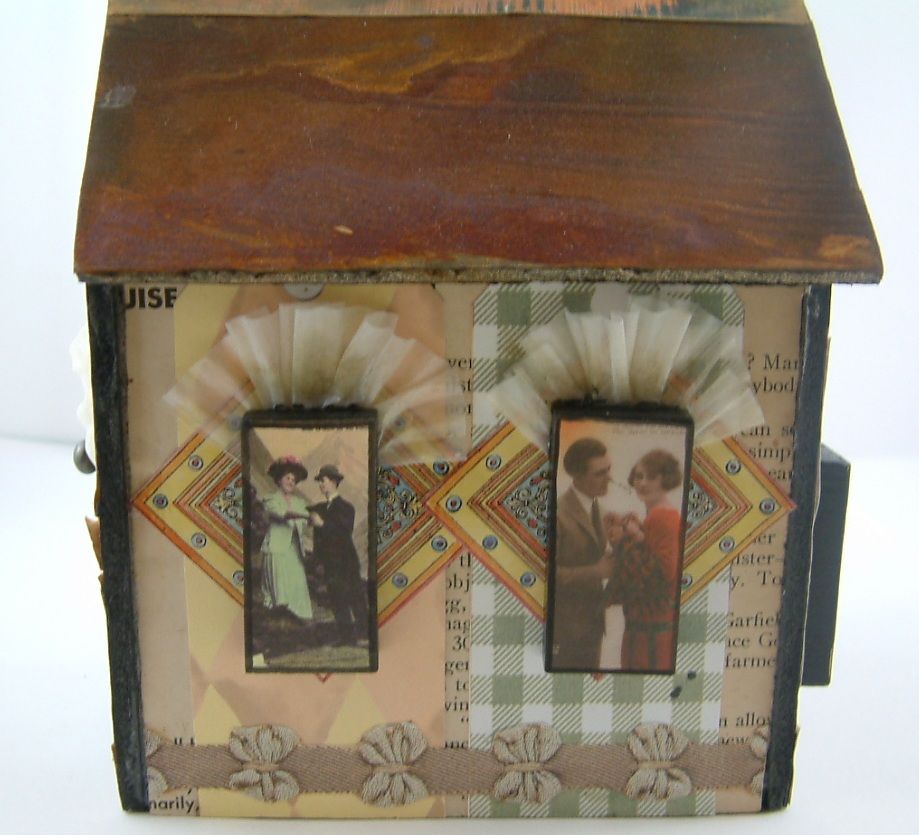 The tree on the left side of the house is made by crumpling very thin paper, applying glue then shaping.

I decided to shape an apple tree.
The back of the house is again dominos with images of couples.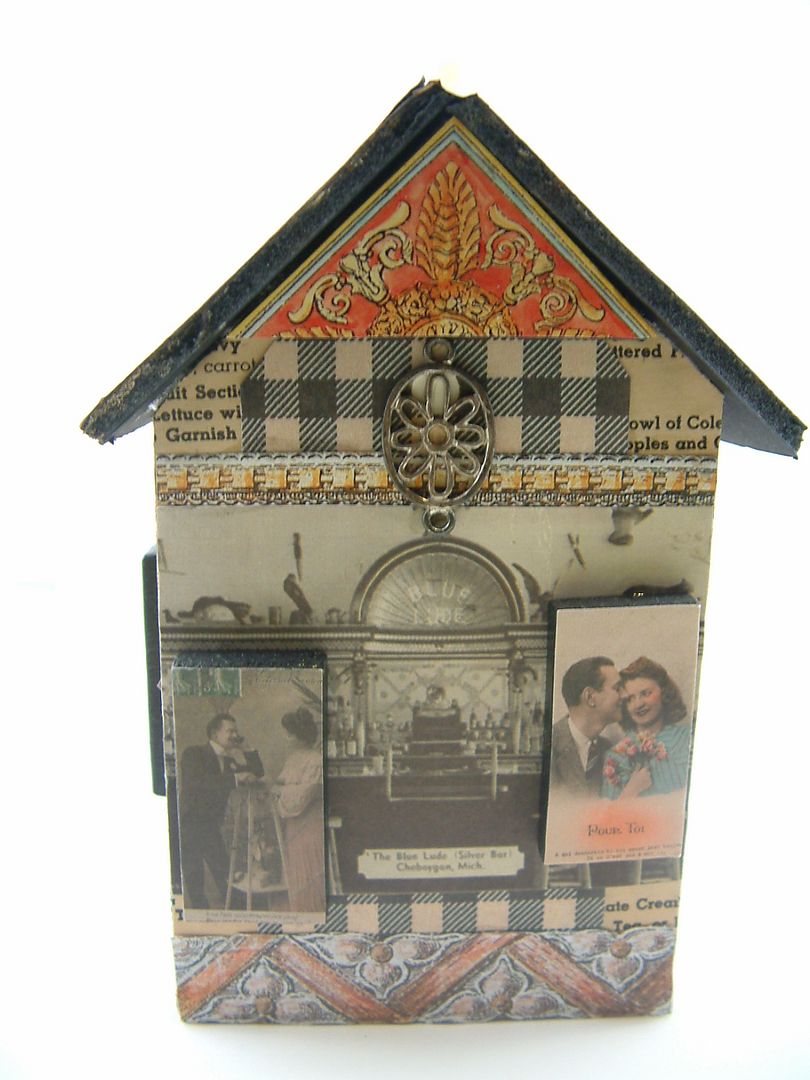 I'll be posting more houses made by the Creative Team in future months (they went crazy making whole villages).