The challenge from
Alpha Stamps
for this piece was to come up with artwork that used
dominoes
and tiny dice. I thought about doing a domino book or a piece of jewelry but eventually decided to create a Fortune Telling Game.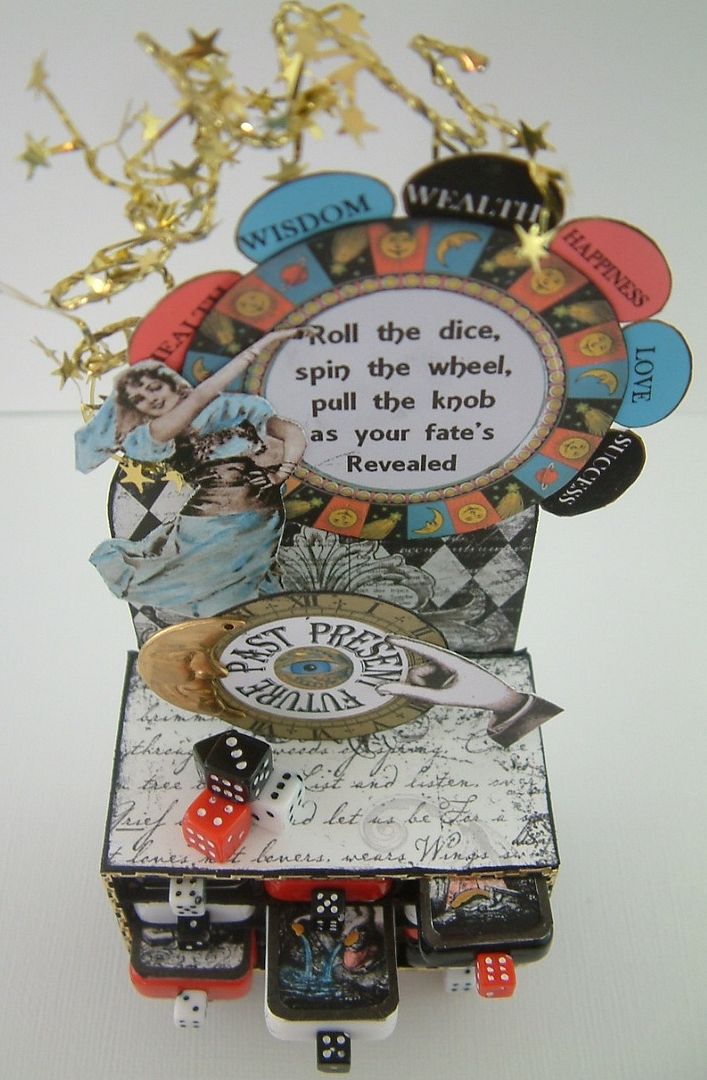 The overall height of the piece is 6 ½" high and by 3 ¼" wide. I built the area holding the dominoes from chipboard.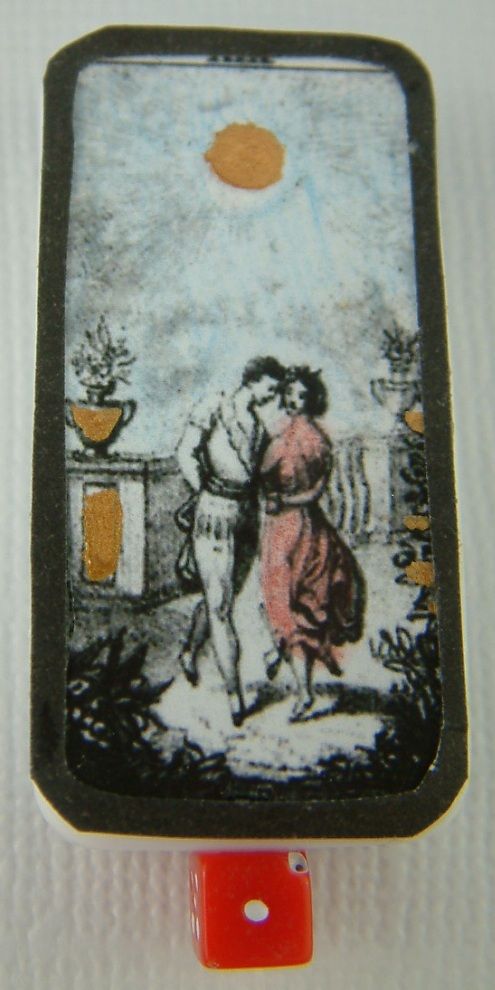 On one side of the domino is a picture of a tarot card that I colorized using colored pencils and gold paint. On the opposite side of the domino is the fortune. The dice acts as the pull.
Alpha Stamps Products Used in This Piece