More eye candy for you Poe fans.
The middle of this piece an Altoids tin which makes a perfect niche for a frame.
The candle is made from a wooden skewer and the holder is a bead. I've used a bead cap as an inkwell. I used a drop and beads to create a chandelier.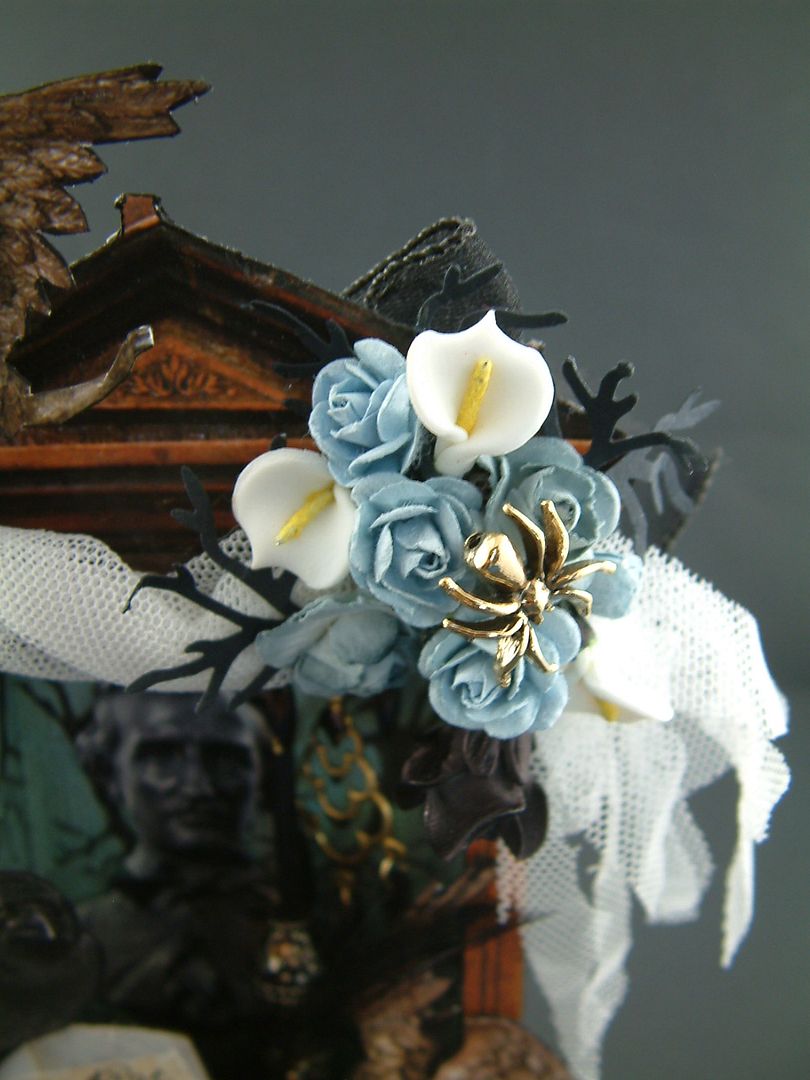 I used Pitch Black Alcohol Ink to paint the edges of the white flowers and also paint some of the white flowers completely black.