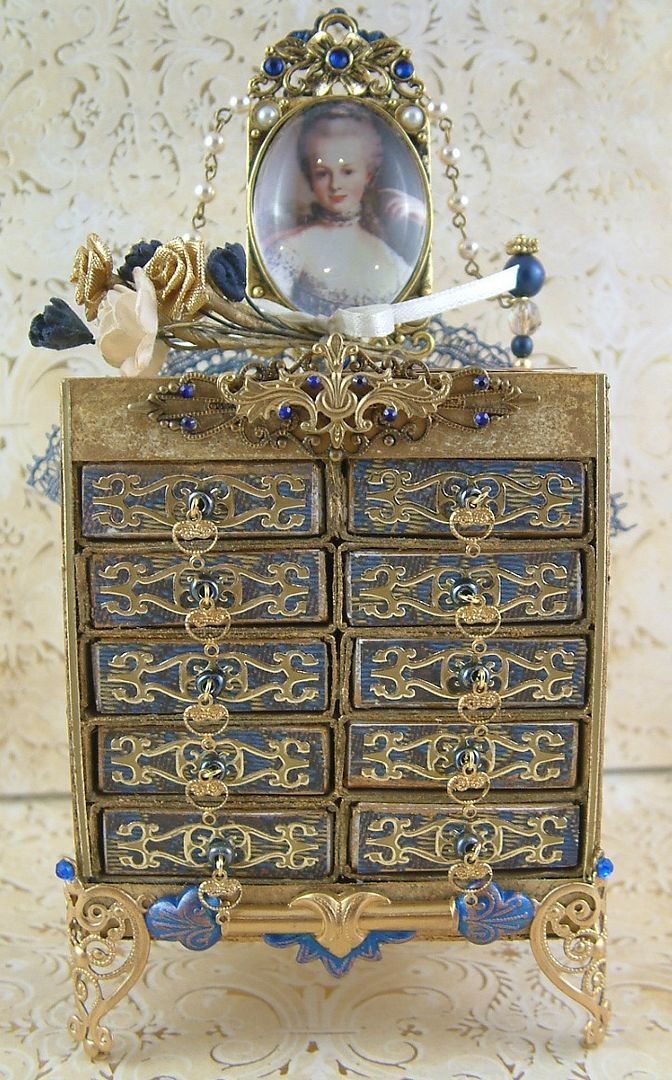 I'm hosting a vintage French themed matchbox chest swap in the Marie Antoinette Mail Art Group. This is my chest for the swap.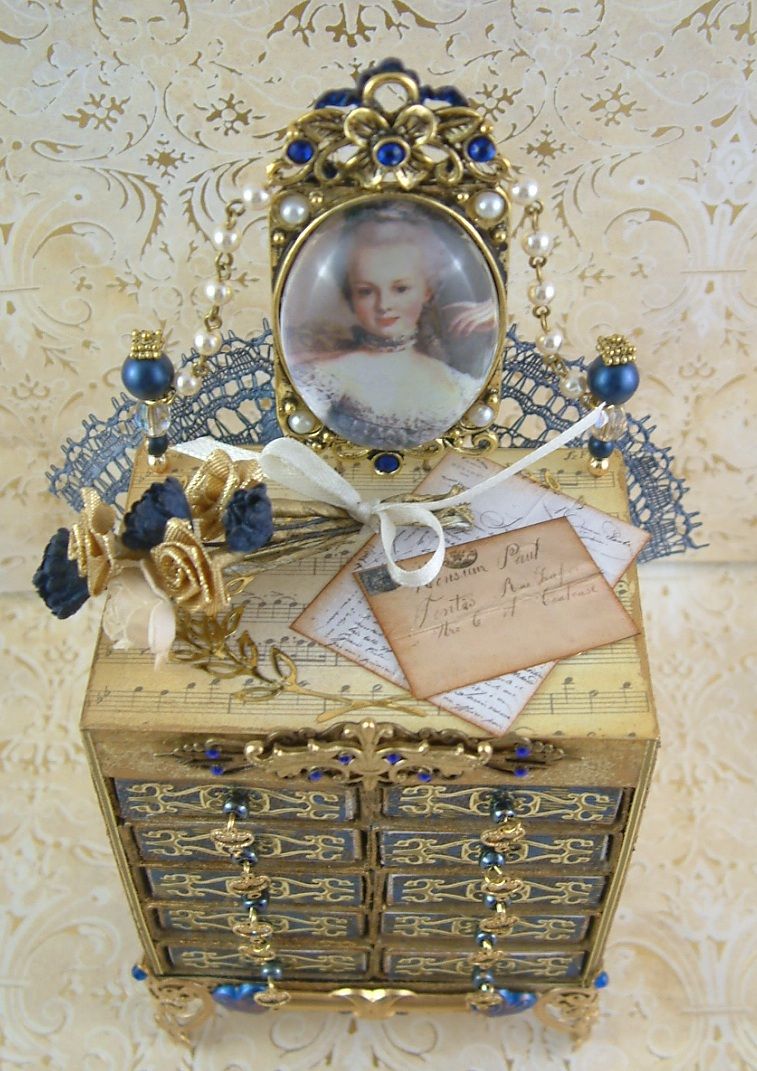 This is probably the most elaborate chest I've made to date.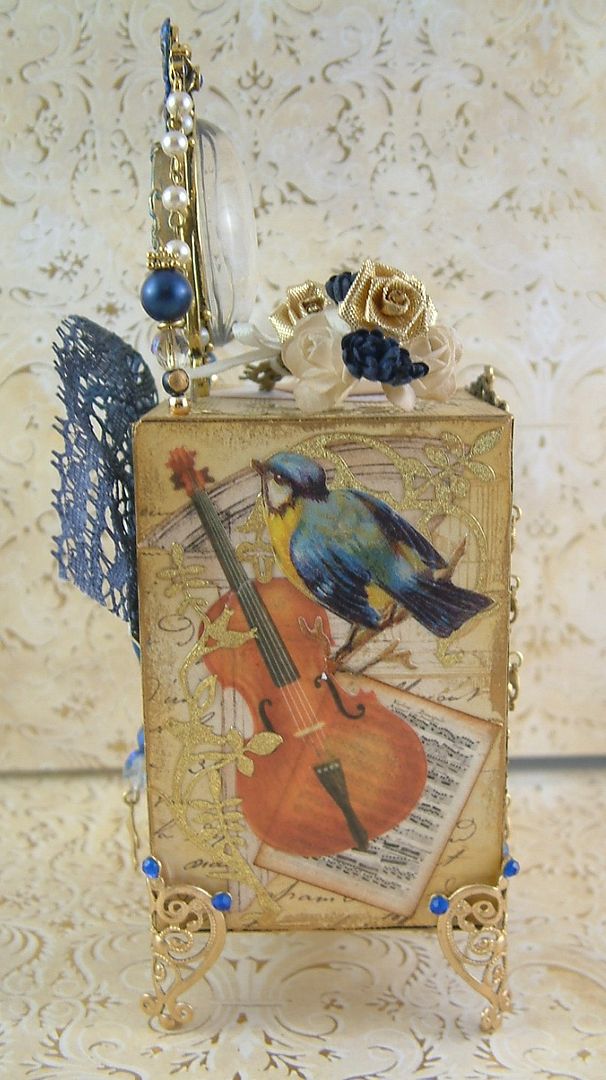 There are a few differences in this chest and in the one in the video tutorial. For this chest I added two layers of foam core to the bottom and two layers to the top. This was to accommodate the décor on the front and to give me a place to attach the frame on the top. I glued two needles to the back of the frame and stuck them into the foam core on the top.