The Creative Team has been pretty quiet lately; outside of the canvas books I've been posting. Karol Taylor who is the boss of us all (by mutual agreement) has decreed that we start a round robin altered book project.
In the early days, when the group started working on art projects together, (this was way before my blog) we participated in several round robin books. Eventually, we migrated to other types of art.
Karol has brought us back to the beginning and once again we are creating altered books. We've each chosen the theme for our book and will exchange books once a month; passing it on to the next person in the list. I thought I would document the process; sharing what I receive with you and also using the things I do to the girl's books as tutorials. I'm hoping you will have fun following our project.
My choice of theme is ancient Egypt. I started with a regular book (actually and old Readers Digest Best Loved Book). I added the texture to the cover using the same tissue paper technique I used for the Dreaming of Romance Book. I will have a video tutorial posted for you this weekend that walks step by step through the process.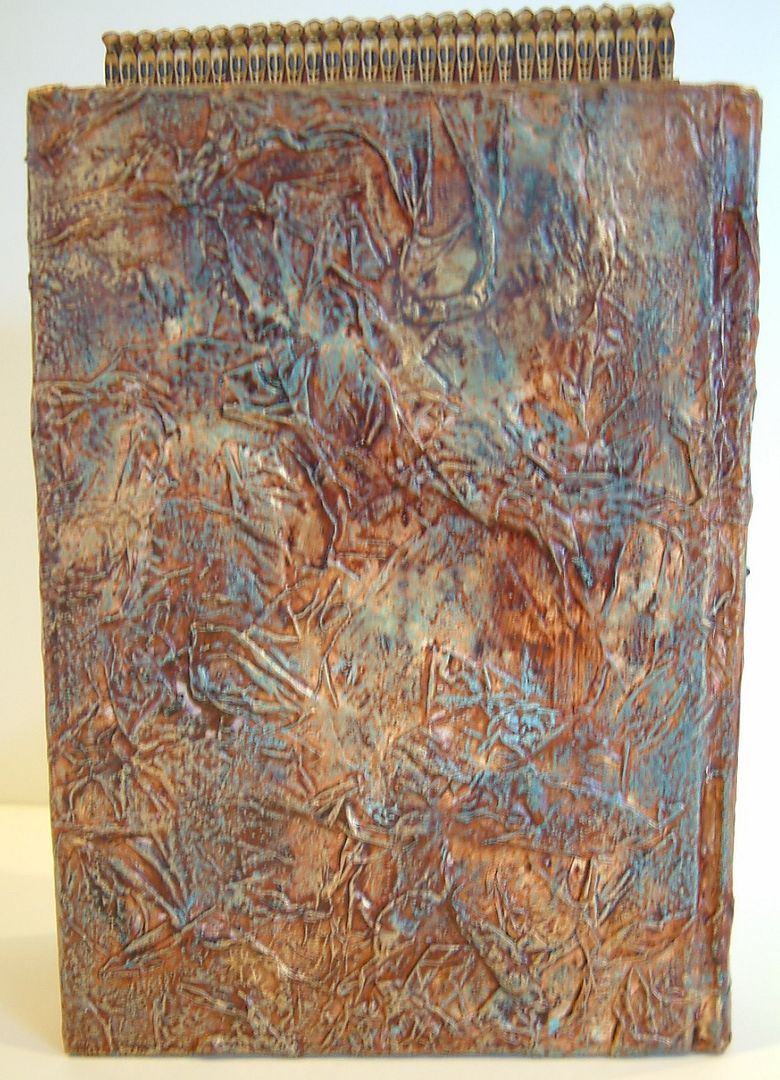 On the front of the book I cut a hole in the cover and through several pages of the book to accommodate embedding an ATC that is made from paper clay. The clay has been stamped with various rubber stamps and painted with inks and metallic paints.
To see a detailed post on the techniques used click here
"Egyptian Stamped Paper Clay ATC".
Inside the book I've decorated two pages with stains, papyrus, stamped clay, transparencies and various metal bits. I've also included and ancient Egyptian poem.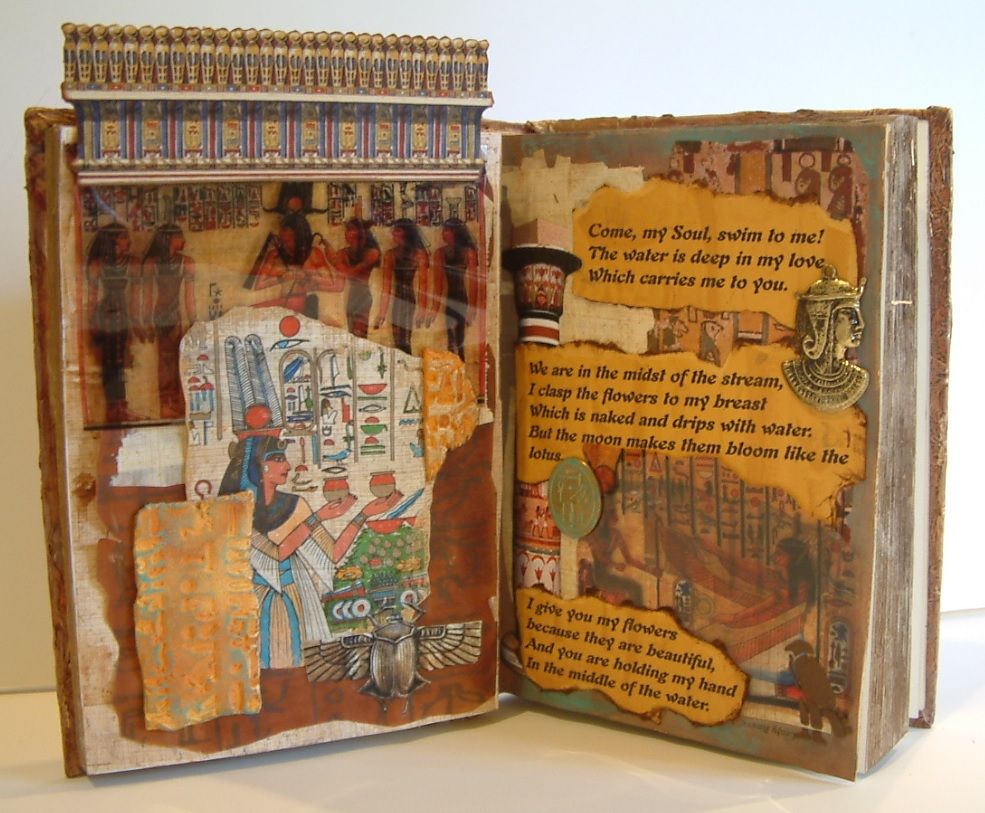 I'll probably add more to the inside of the book when it returns to me but I wanted to leave plenty of room for the girls to work. Karol's book is already here so I'll be sharing that with you next month.
I hope you'll come back this weekend and checkout the Tissue Paper Texture Video Tutorial.