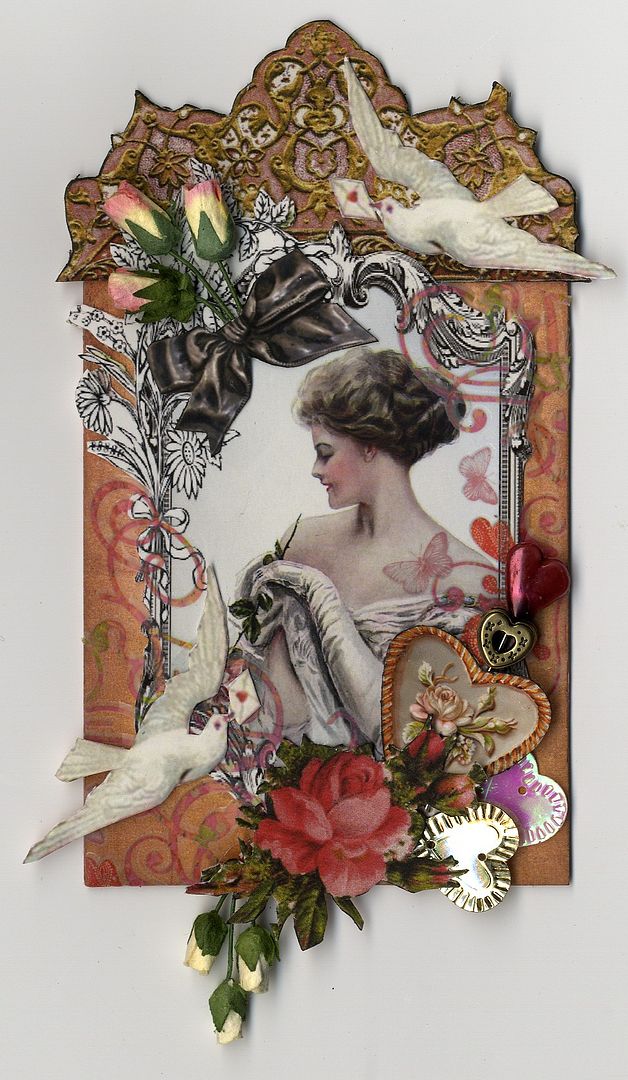 Over the past few weeks I've been working on some Valentine and romance themed art that I'll be posting during this week and into next week. For this first piece, I used several images from my new
Romance collage sheet
that you can purchase at
Alpha Stamps
.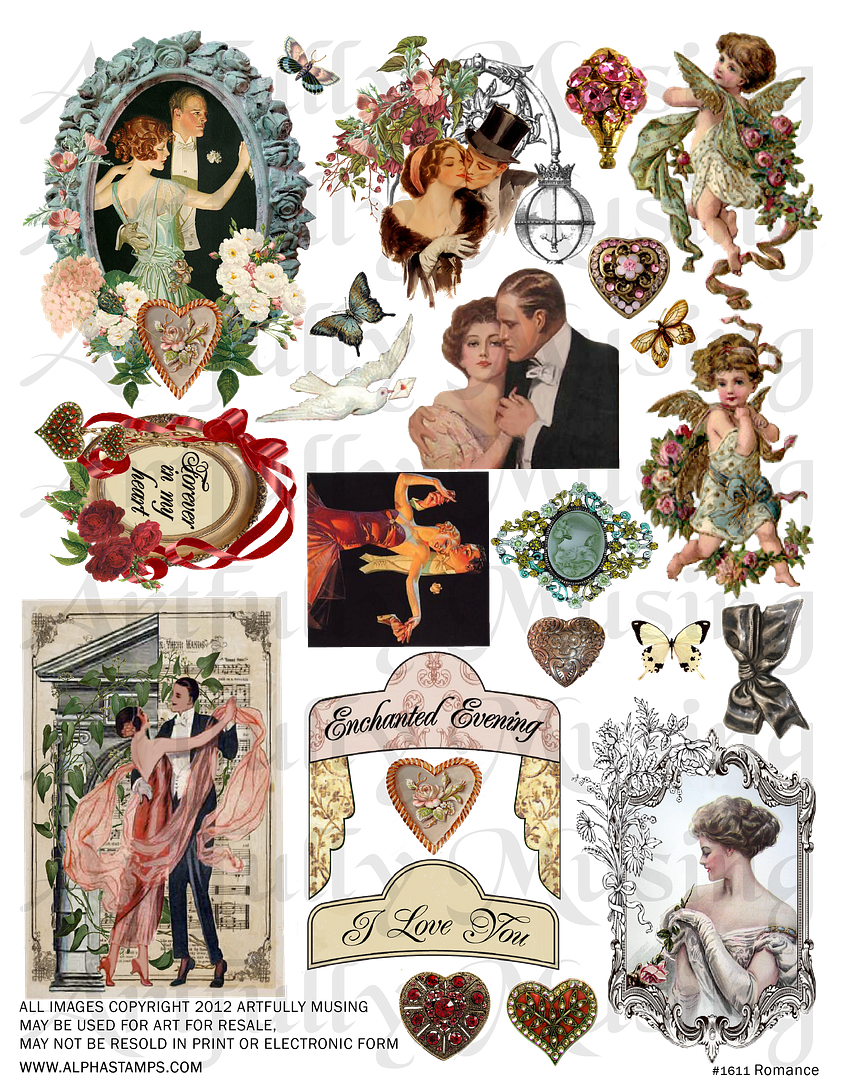 Other products I used that can be found at Alpha Stamps are:
Thank you all so much for all of your wonderful feedback on the armoire!!!
I've decided to make a quick video explaining a few of the supplies you will need so that you can start searching for them and make some decisions about what you want to make. Finding a suitable cigar box is the most important item and I'll explain what to look for. I'll try to have the video posted sometime next week.
I'll plan on having the full video tutorial available sometime in March (it does take a little time to put together) and I'll update you when I think it will be ready.
I've had questions about what if you can't find or don't have access to a cigar box. There is no reason why you can build one to use for this project and I'll cover that as well in the tutorial.