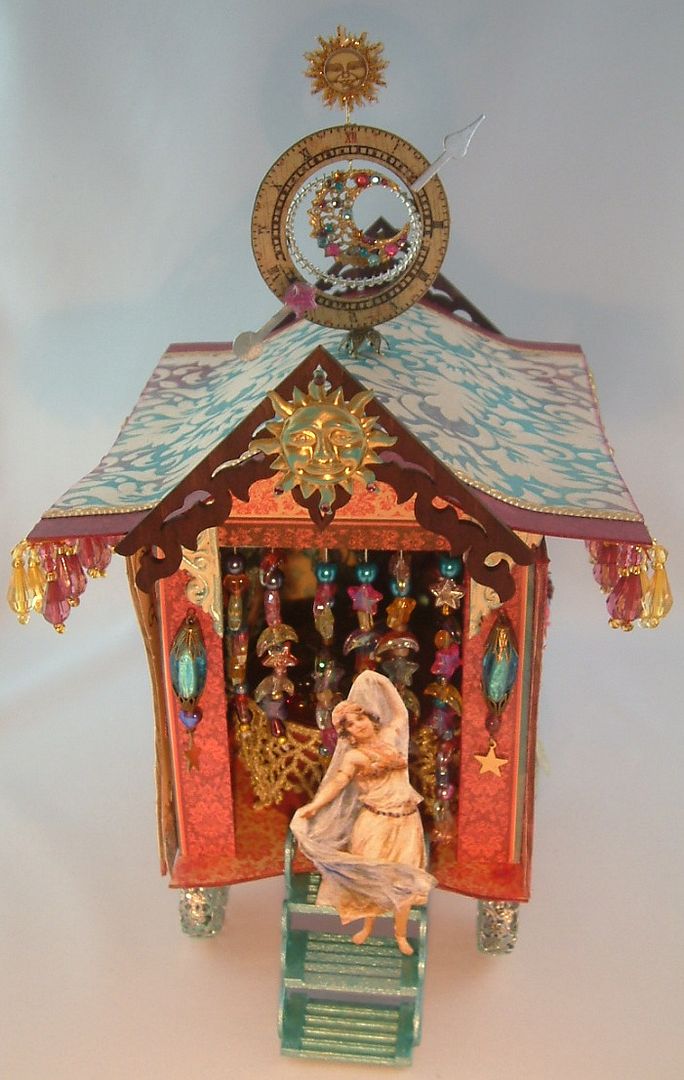 Whenever I get a new assignment from Alpha Stamps I like to create at least one over the top piece. This time it's a gypsy caravan. The frame is built with the Concertina Chipboard Pennants. The overall dimensions of the piece are 6" wide by 11" tall (that includes the moon topper). I thought the curve at the top and bottom pennants was an interesting shape for the caravan. I used the pennants for everything but the roof. At the bottom of the post you'll find a complete list of the products I used.
The picture above is of the back of the caravan. I used stars, moons and beads to create the beaded curtain. The steps are made from dollhouse shutters attached to pieces of swirled chipboard.
The square piece is a Phases of the Moon Rubber Stamp that I stamped in paper clay and once the piece was dry I colorized it with various colors of guilders paste.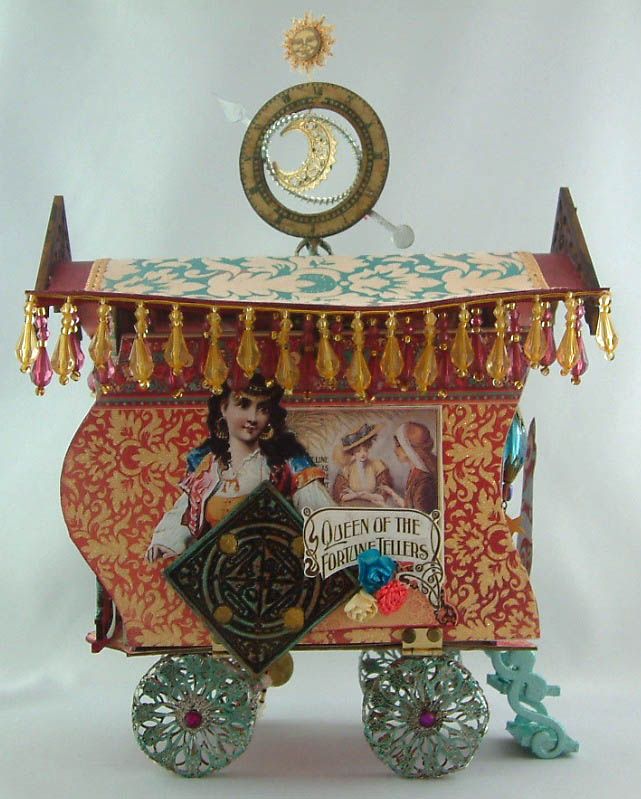 I used two different beaded trims to accent the sides.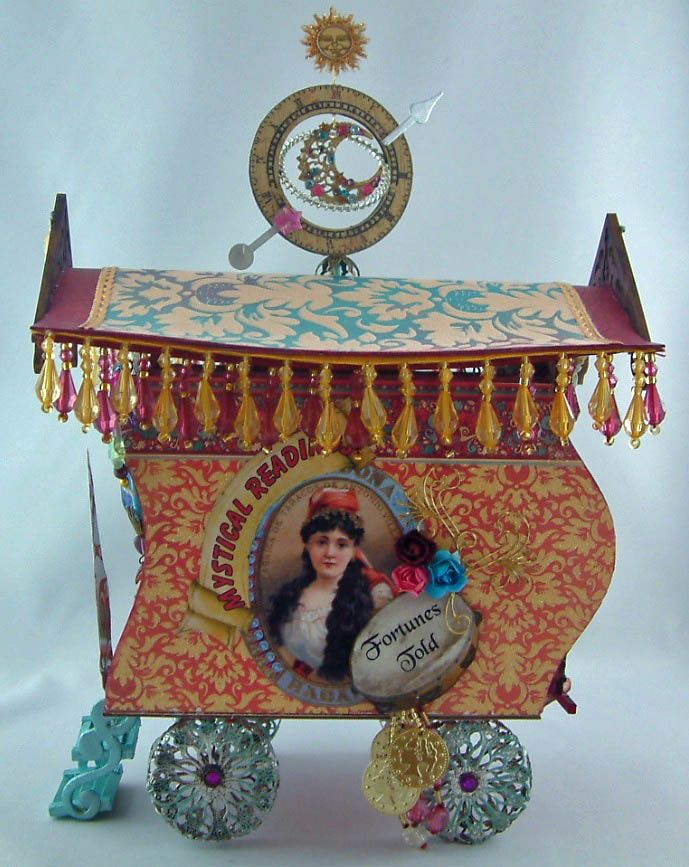 BACK
The doors are made from dollhouse shutters.
I used a bead cap to mount the top piece on the roof. The jeweled moon and silver ring are floating in the middle of the clock.
One of the sides is hinged and opens to reveal a gypsy fortune teller. There is a small latch under the roofline that keeps the side closed.
To the inside I attached pillows and a rug made of paper and cotton balls. When the side closes they fold up into the caravan.
Inside, the gypsy sits behind her table with lace, fabric and lanterns made of beads hanging from a false ceiling that is under the roof.
Here is a picture of the table before I glued it into the caravan. I used bead caps for the candlesticks and the crystal ball (a marble). The candles are wooden skewers. The tarot cards you see on the table are small versions of ATCs that I made a few years ago. I thought it was fun to use my art as a prop for another piece of art.
Alpha Stamps Products Used in the Piece