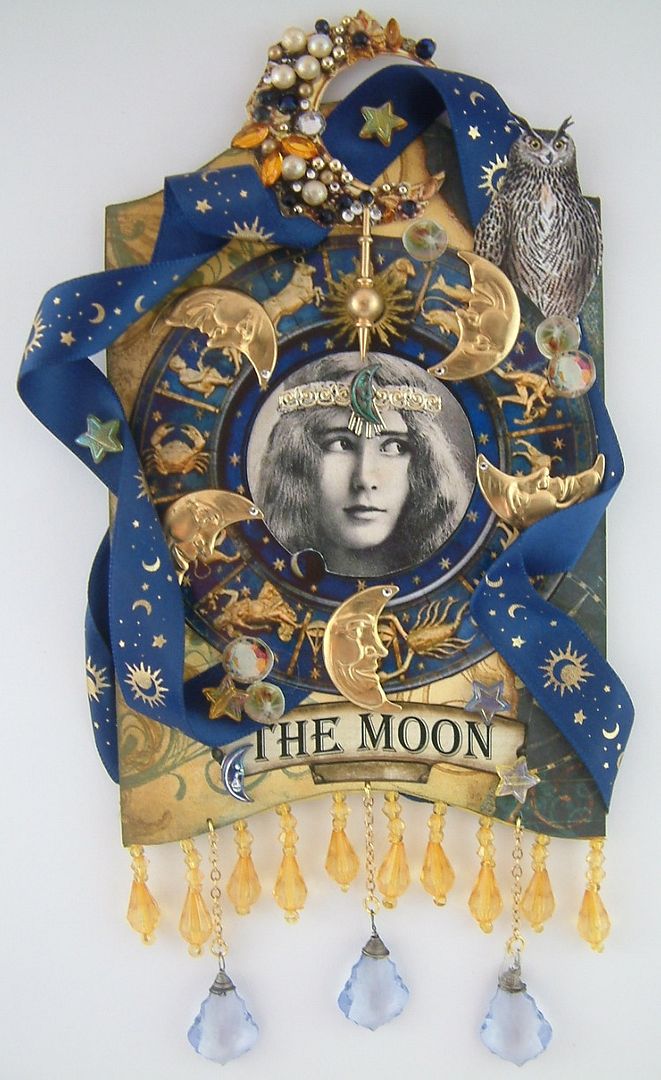 This is the second of four tarot cards I designed as an inspiration piece for the Alpha Stamps Gypsy Fortune Teller Swap". The base of the card is made from a chipboard pennant which measures 4" x 6".
The moon at the top is covered with various rhinestones and pearls.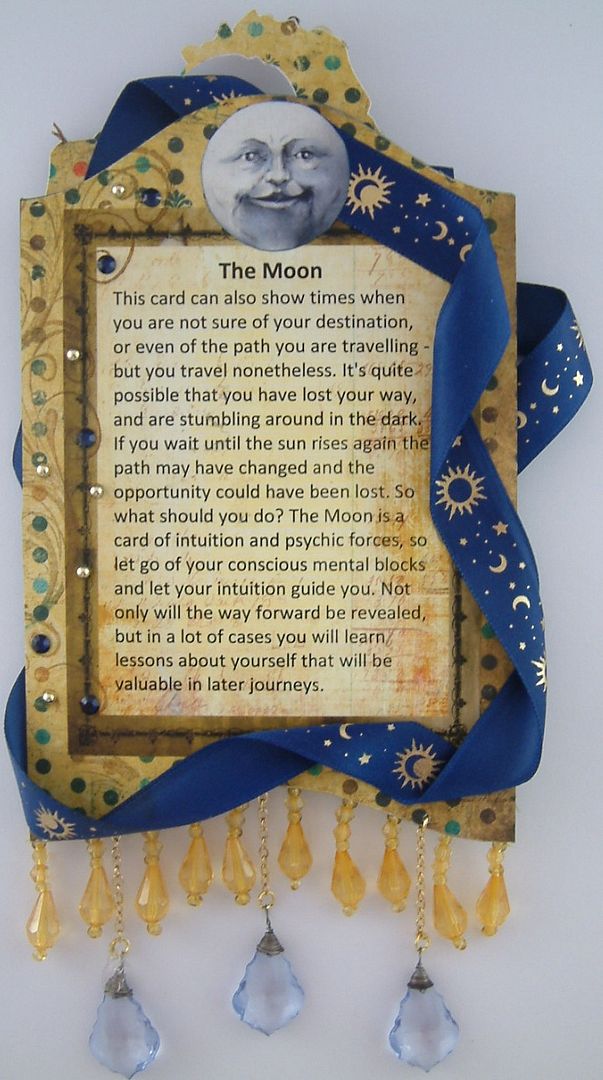 On the back, I added the explanation for the card.
Alpha Stamps Products Used in This Piece