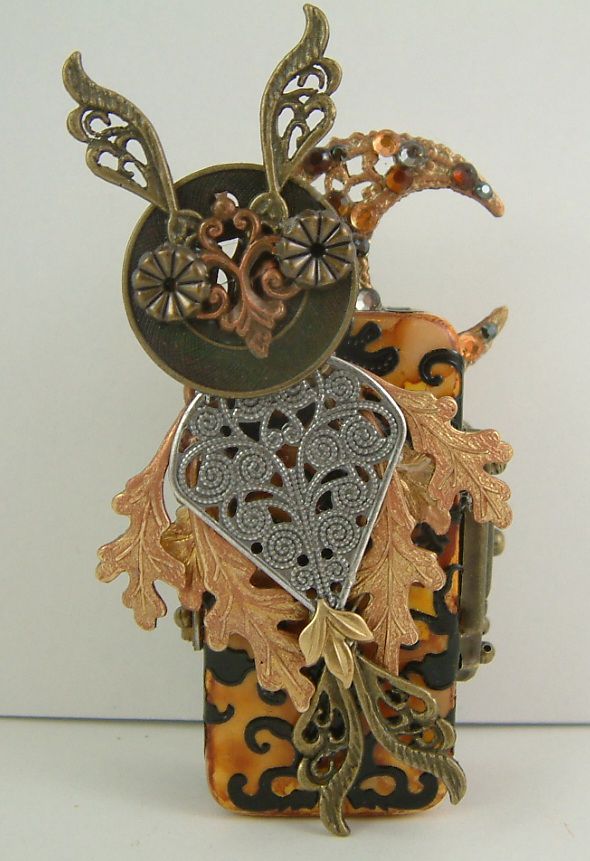 I love making owls out of bits of jewelry findings. I decided I would use one for the cover of a domino book. I first colored the domino with a combination of alcohol inks. I then added black stickers. Unlike the previous domino book which was tied closed with ribbons, this one is hinged and closed with a clasp.
When darkness welcomes Halloween
–
And owls hoot long and low,
The witches in the deep ravine,
It comes from a vintage postcard.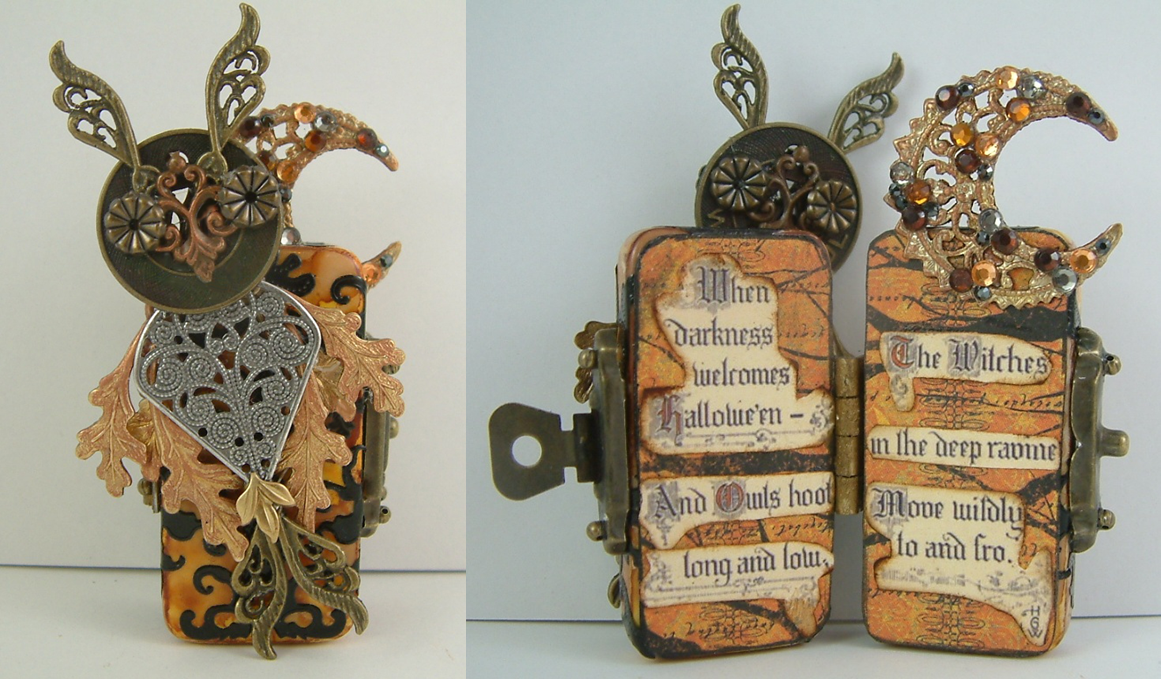 Supplies Used In This Piece
I'll be posting more of these owls in November with fall inspired art.