Since I've been posting so many miniature-themed projects, I thought it would make a nice change to do something completely different.
In this post, you'll find a video tutorial covering how to make four different wearable crowns that range
from easy paper crowns to more complicated wire-framed crowns.
The front of the crown is decorated with flat-back pearl beads, and stamen, rhinestones, alcohol ink-colored acrylic teardrop charms hanging from the bottom, and in the center is a burst of icicles made from mini icicle ornaments.
Next up is the Star crown.
The crown attaches to the head with a ribbon secured to the front of the crown and is accented with
Dresden Rosettes
.
Sprigs of more wire rise from the crown wrapped in gold embossed leaves (from my new Gold Leaves collage sheet), wired pearls, and butterflies.
This set contains all of the leaves from the Silver and Gold Leaves Collage Sheets and 8 additional copper leaves for a total of 46 leaves. Each leaf is approximately 3" tall, giving you lots of flexibility in sizing the leaves for your project. To purchase this digital image set, click on the image below.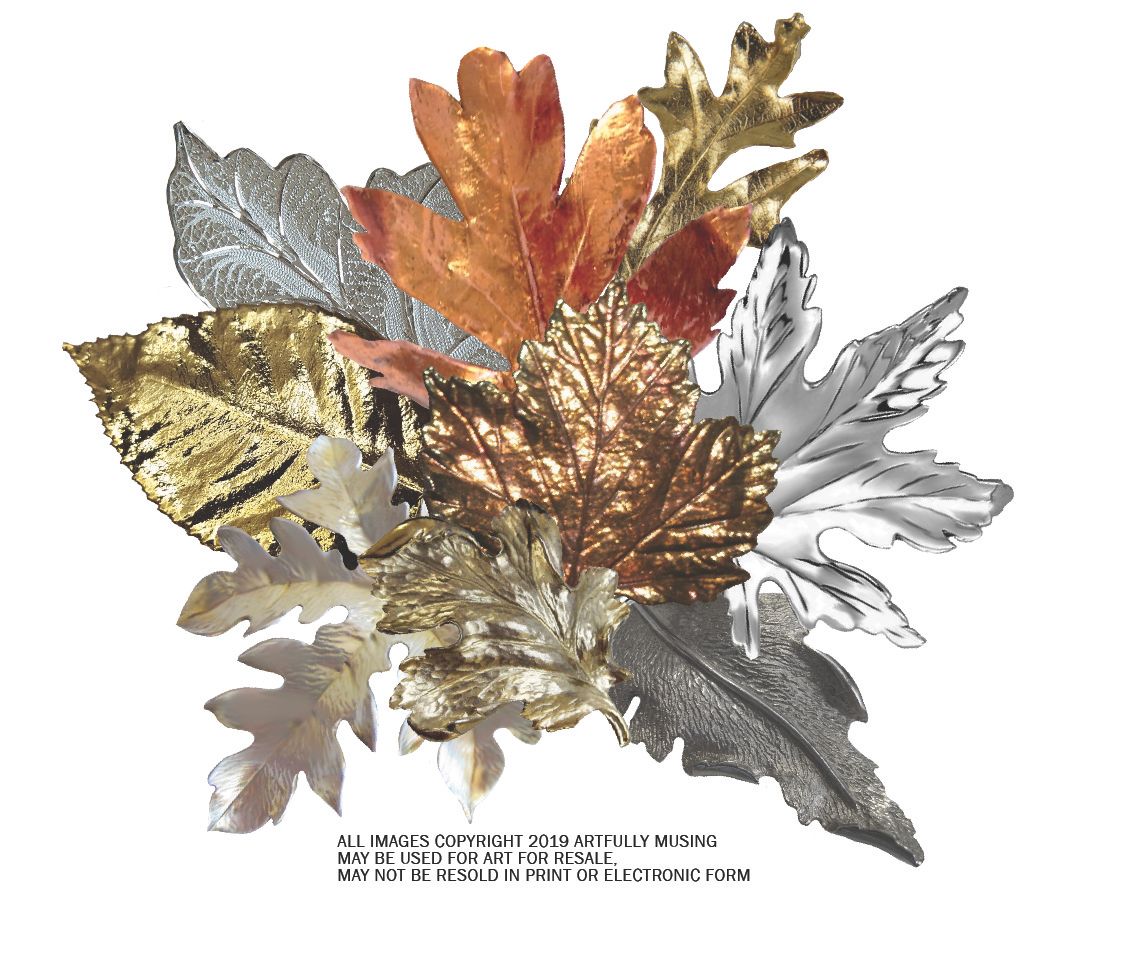 Feel free to download and use the butterfly I used in my crown.
Narrow Gold Dresden Diadem or Crown
Clear Acrylic Bead Sprays - Asymmetrical
Maidenhair Fern Pick - Platinum
Stitched Leaf Ribbon - Silver
Mixed Sized Ivory Flat-Back Pearls
White Pearl Mix In Tin – Threaded on Wire
Clear Mini Icicle Ornaments
10mm Acrylic Teardrop Charms
Large Pearl Stamen - Grey
Flat Back Clear Iridescent Snowflakes
1 Inch Iridescent Snowflake Ornaments
Clear Iridescent Beaded Wired Garland
Mini French Labels Collage Sheet
Large Zig Zag Gold Dresden Edging
Flat-Back Gold Star Studs – 8mm
Fancy Gold Dresden Diadem or Crown
Metallique Wax – Aged Brass
Mixed Sized Ivory Flat-Back Pearls
Pear-Shaped Pearl Stick Pins – Golds
Pear-Shaped Pearl Stick Pins - White
Fancy Gold Dresden Rosettes
9mm Antiqued Swirl Bead Cap
10mm Acrylic Teardrop Charms
Mulberry Paper Lilies – White
Stitched Leaf Ribbon - White
Large Pearl Stamen - Gold
White Pearl Beaded Wire Garland