The final business in the Streets of Paris event is an apothecary. Just as with the Bookstore, I've used a smaller bay window attached to the second floor on one of the sides to create a faux business.
In the window are bottles, vintage drugstore ads, and a mini scale with weights.
You'll notice that the window has a pretty blue awning and the faux glass in the window has the business name and other details printed on it; you'll find both of these free images further down in the post.
On the front of the building, I used die-cut scrollwork to hang vintage drugstore ads that you'll find in my new Vintage Drugstore Ads collage sheet or in the larger Vintage Drugstore Ads digital image set.
Once again, for lighting, I've used a tea light that is hidden under the awing.
NEW - VINTAGE DRUGSTORE ADS DIGITAL IMAGE SET
This image set contains 35 images, including all of the mages found on the Vintage Drugstore Ads Collage Sheet. Some are funny, and some are creepy. To purchase the digital image set, click on the image below.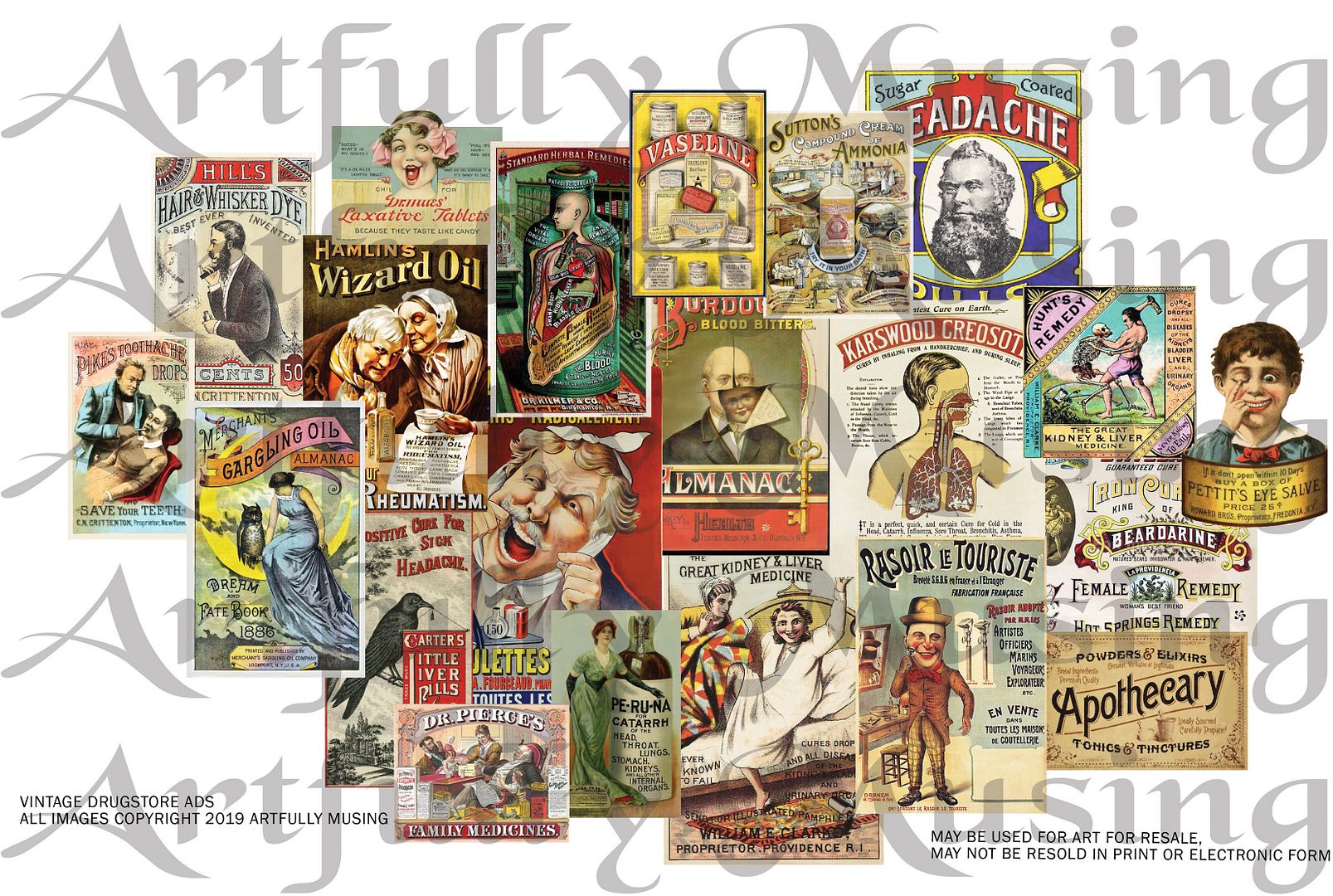 FREE WINDOW SIGNAGE & AWNING
Feel free to download this collage sheet and use it in your projects.