In the November 2022 issue of Dolls House & Miniature Scene magazine, you'll find a feature on how to make vintage toys with a printable collage sheet of images that I designed exclusively for this issue of the Dolls House & Miniature Scene magazine.
Moi Ali (writer for Dolls House & Miniature Scene magazine) walks through how she constructed the toys with detailed instructions, pictures, and the tools and supplies needed.
Moi says...
"When I see gorgeous 2D images, I wish I could take the flat pictures from the page, apply a little mini alchemy, and magically transform them into three-dimensional items for my doll house. Well, now you can! Use this exclusive sheet of free cutouts by Laura Carson to create vintage-style toys and games for your dolls house. Make lovely gifts to go under the Christmas tree, to sit in a nursery scene, or to fill a toy shop- or even an antique shop. Set up a game on a table by the fireside, just as families will be doing across the land this Christmas. It's so easy and cheap, yet so very effective."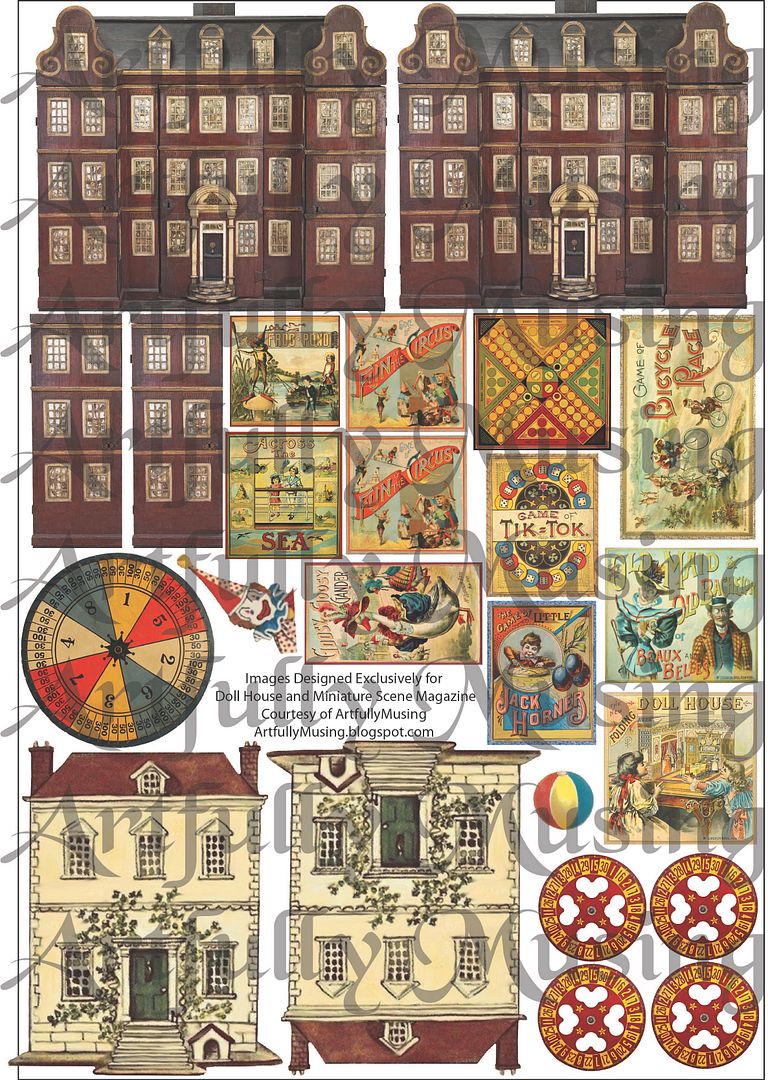 Doll House & Miniature Magazine is a UK-based publication produced in print and digital forms.
In addition to the feature containing my exclusive toy image sheet, what's in the November issue?
The festive season is upon us! It's time to begin taking your dolls houses and miniature scenes from autumn to winter and into Christmas.
We have a copious amount of projects for you to try your hand at, more so than a usual issue, so let us guide you on your festive journey! First up, Maive Ferrando's gingerbread men on page 6 will make a cute addition to your kitchen; for a more vintage Christmas styling, we have some toys you can make using a free cut-out sheet on page 19, then on page 28, you must try the vintage Santa Claus to complete your scene.
Also, this issue takes a look at some inspiring finds in the mini world, both old and new; be transported back to the era of Prohibition in the USA with the Speakeasy, as Sadie Brown investigates this fabulously made in-miniature by Mary Broaddus, then leap forward in time to our Instagram Identities feature starring skater-style and urban graffiti miniature creations by Nathan Ross – we certainly have something for all tastes!
All this and more, including top tips, fascinating features, competitions, and reviews - happy festive mini-making!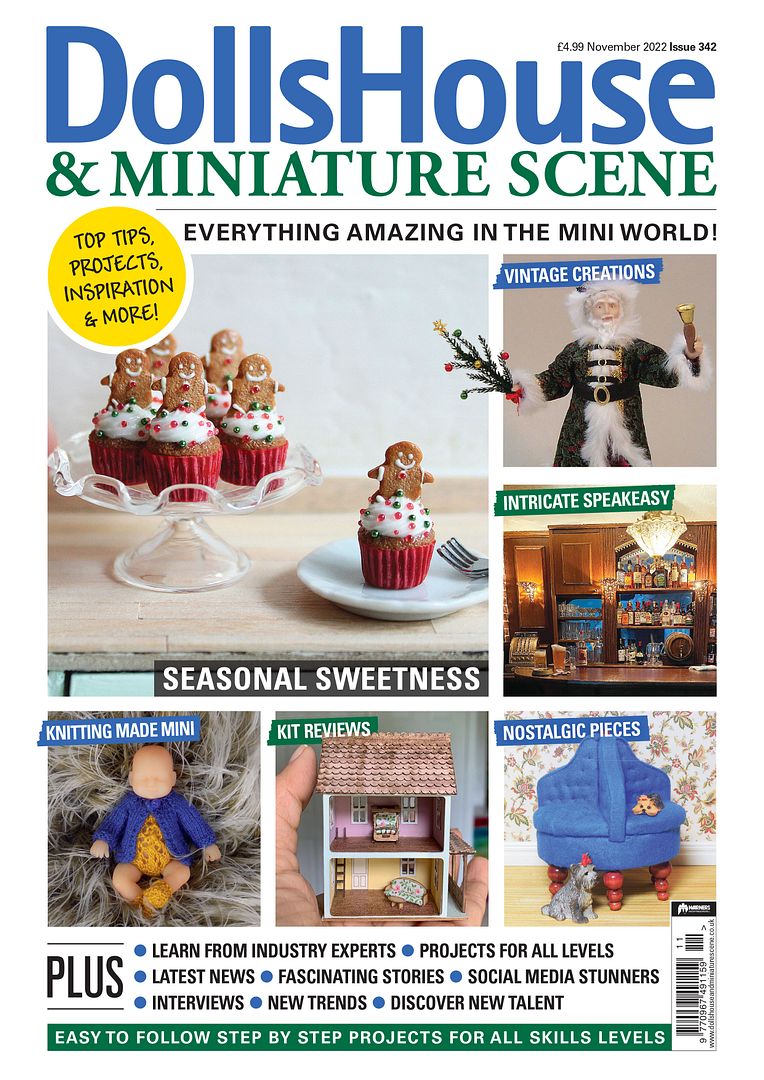 Get digital copies to read on your favourite device with bonus features, or printed copies delivered to your door here:
Single issues: https://www.hobbies-and-crafts.co.uk/store/back-issues/dolls-house-miniature-scene
Subscriptions: https://www.hobbies-and-crafts.co.uk/store/subscriptions/dolls-house-miniature-scene